New Library Materials for April 2020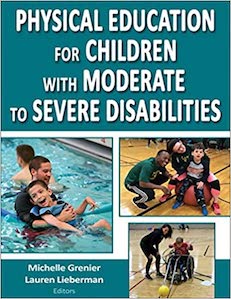 371.904486
Physical
Physical education for children with moderate to severe disabilities / Michelle Grenier, PhD, Lauren J. Lieberman, PhD, editors. Human Kinetics, [2018]
Description: For students with moderate to severe disabilities, instruction in physical education can be a challenge. Many teachers struggle with understanding these students' complex needs, selecting appropriate content, and finding ways to motivate these students. While many educators consider the social aspects of inclusion a priority, the authors in this text stress active engagement with the curriculum and the use of grade-level outcomes to adapt learning for students with a range of abilities. One thing is certain: The keys to making physical education a positive learning experience are the physical education teachers and adapted physical education teachers who work with these students.

362.418
RomanLantzy
Cortical visual impairment : an approach to assessment and intervention / Christine Roman-Lantzy. 2nd ed. AFB Press, American Foundation for the Blind, [2018]
Description: Cortical Visual Impairment: An Approach to Assessment and Intervention provides educators, therapists, physicians, and parents of children with CVI with an understanding of the condition and a complete framework for assessment and intervention. The new and revised content in this second edition brings the book up-to-date with new research and insights into CVI, its development and progression, and the best approaches to assessment and intervention with children affected by this condition. As in the previous edition, assessment forms, including the CVI Range and CVI Progress Chart, provide a comprehensive method for evaluating the functional vision status of, and program planning for, children with CVI.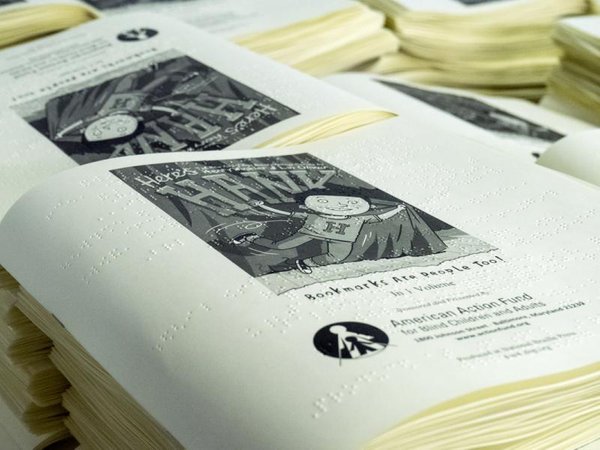 BRAILLE
Gutman
Mrs Lilly is silly! [braille] / Dan Gutman. Produced at National Braille Press, [2020?].
Description: On Career Day at Ella Mentry School, local reporter Mrs. Lilly helps A.J. and his fellow third-graders start a school newspaper, but their efforts have unexpected, and terrible, consequences.
Updated April 2020