New Library Materials for December 2020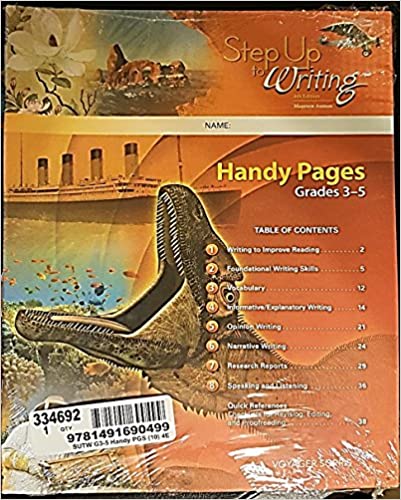 372.62
Auman
Grades 3-5
Step up to writing, grades 3-5 / Maureen Auman. 4th ed. Voyager Sopris Learning, c2015.
Description: … offers educators explicit, systematic instruction for every aspect of writing. This flexible, strategy-based program has been completely revised and updated to meet the writing standards students need to be college and career ready. … provides students with rigorous and repeated practice in: foundational writing skills, including crafting effective sentences and paragraphs and skillful use of standard English ; the writing process—prewrite, plan, draft, revise, edit, write final copy, proofread, and share/publish ; informative/explanatory, opinion, and narrative writing ; research skills to build and present knowledge ; strategic use of technology to locate information and publish work ; collaborative writing skills ; vocabulary, grammar, and conventions. All new formal assessments challenge students to write in response to grade-level-appropriate texts and provide instructors with meaningful data that can help guide instruction. The easy-to-use data tracking and analysis tools save teachers time as they quickly identify areas of strength and weakness for individual students and entire classes.
December 16, 2020
New Library Materials for November 2020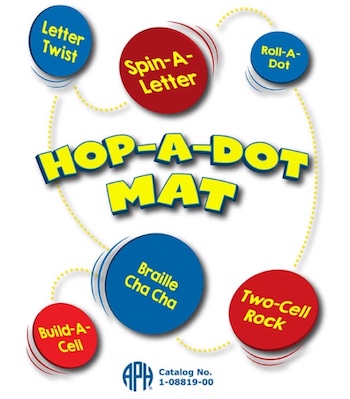 EQUIP
BR60
HopADot
Hop-a-dot mat [kit] / project leader, Karen J. Poppe. American Printing House for the Blind, 2017.
Description: "… encourages young braille readers to acquire and demonstrate their knowledge of the braille cell configuration, braille alphabet letters, one-cell contractions, and numbers through movement. This product's related games and activities address many skills and concepts needed by students with visual impairments and blindness including the following: social interaction skills ; self-expression and creativity ; physical activity ; body awareness/coordination ; tactile discrimination ; spatial concepts."–APH website.

BRAILLE
Poppe
Textures / [Karen Poppe, product developer]. American Printing House for the Blind, 2013.
Description: "These concept books provide interactive, independent learning for young children as they build basic concepts and develop early tactile skills. The format of LINE PATHS (and future Flip-Over-Concept Books) includes tactile and full-color panels that can be turned freely until the child finds adjacent panels that match, continue a line or pattern, complete a sequence, build an image, and so on. Introduce and practice these concepts and skills: directional, spatial, and descriptive vocabulary such as curved, straight, zigzag, down, up, stair-step, wavy, diagonal, wide, narrow, etc. ; tactile discrimination and line-tracking ; familiarization with many types of tactile lines that will later be encountered in tactile displays (graphs, maps, etc.) ; visual discrimination and line-tracking (Note: each of the 10 line paths is assigned a unique background color)"–APH website.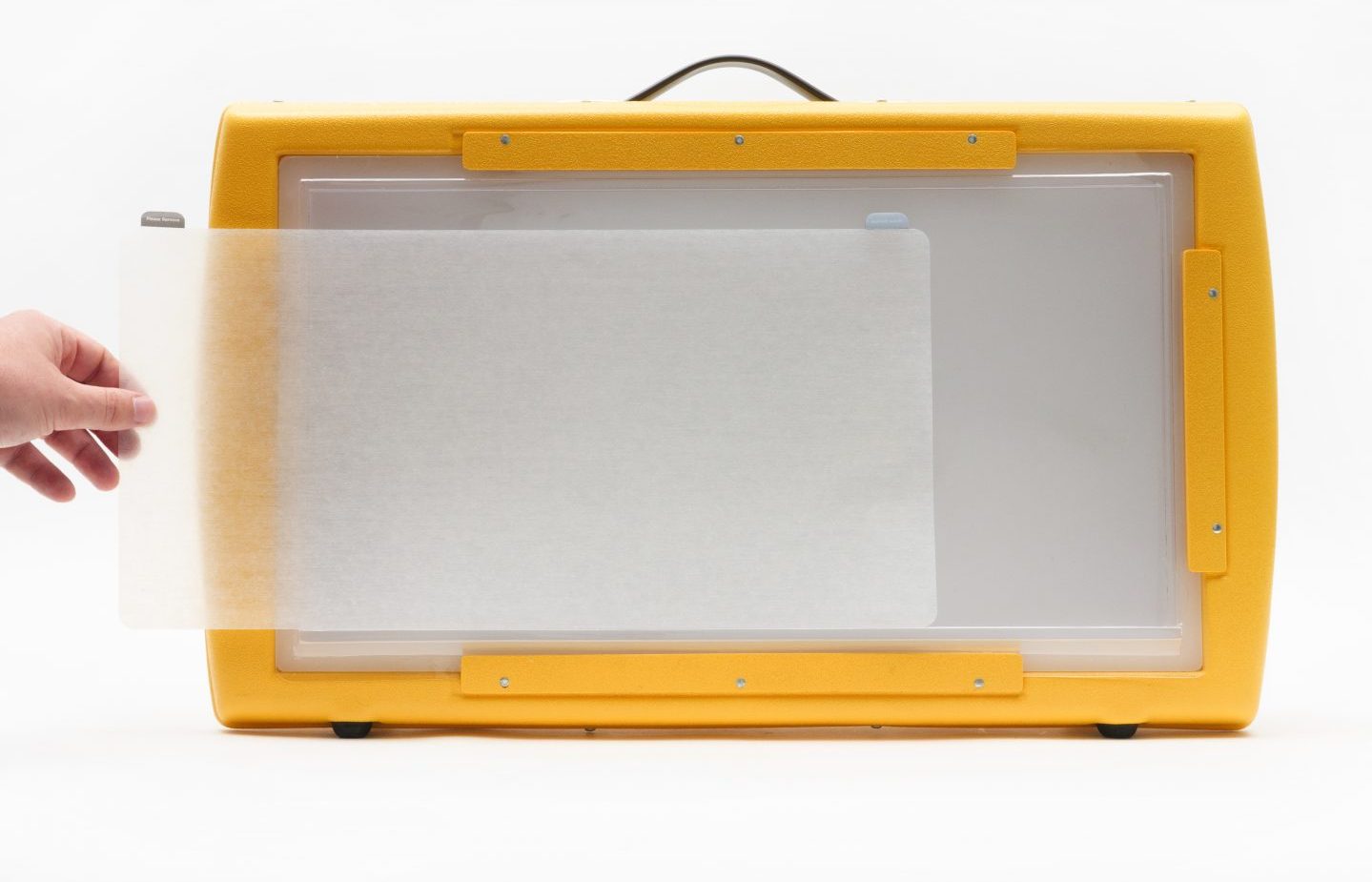 EQUIP
SS107
Ledge
Mini-lite box ledge [device]. American Printing House for the Blind, [2020?]
Description: "The Light Box Ledge slides into place and helps support bulkier light box materials (Swirly Mats, Bright Shapes Knob Puzzles, etc.) when a learner uses/views the Light Box at an angle. The accompanying Dycemª is a translucent mat that adheres to the Ledge or the Light Box lens, enabling light box materials to stick to the surface of the Dycem when viewing the Light Box at an angle.."–Publisher's website.
updated November 13, 2020