New Library Materials for November 2019
Braille | Young Adult Book | Books | Equipment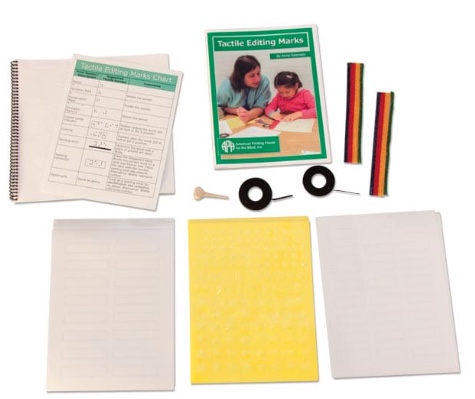 BRAILLE
808
Swenson
Tactile editing marks [kit] / by Anna Swenson. American Printing House for the Blind, Ã2015.
Description: "The writing process is an integral part of language arts instruction in many classrooms. From the early primary grades on, children learn about the stages of planning, drafting, revising, editing, and publishing that are so familiar to adult writers. Young student with visual impairments who use a braillewriter for writing often require additional support with revising and editing, which can be cumbersome on a brailler. The use of tactile editing marks, with assistance from the teacher as needed, provides these beginning writers with a concrete way to indicate changes on their braille drafts as they revised and edit short pieces. In addition, tactile editing marks enable them to write final correct copies of their work independently, just as their typically sighted peers do."–page 3.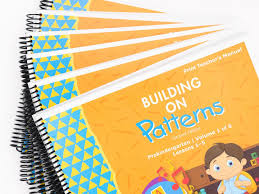 BRAILLE
372.412
BOP
PreK
TchrKit
Building on patterns [braille] : the primary braille literacy program : pre-kindergarten : print kit / Eleanor Pester, project director. American Printing House for the Blind, 2018.
Description: Building on Patterns (BOP) Prekindergarten is the first level of the second edition of BOP. BOP is a systematic, comprehensive, and balanced literacy program designed to teach young children (through second grade) with visual impairments to read and write using braille. …reflects best practices in braille literacy instruction, with lessons designed to build literacy skills related to listening, speaking, reading, and writing in preparation for kindergarten. It may be used as a stand-alone program, or can also supplement regular preschool curricula. APH recommends that the print children's books and their braille transcriptions in the Student Kit stay with the student after using them during lessons to help them begin (or supplement) their own library. The print and braille books can also be sent home so family members can have their own interactive reading sessions with their child.APH also highly recommends teachers use the electronic versions of the parent letters in order to tailor them to each student's family. Note: the font for the braille with shadow dots used in the letters is available to download as well. Includes 28 instructional lessons, each paired with a children's book and a tactile storybook that supports lesson concepts through activities that involve tracking, simple reading, and understanding tactile graphics. Each lessons begins with learning objectives, and then includes sections on the following: speaking and listening: interactive read-alouds using high-quality children's literature with an emphasis on oral vocabulary and listening comprehension ; knowledge and concept development: days of the week, weather, shapes, and other concepts relevant to the preschool curriculum ; phonological/phonemic awareness: environmental sounds, rhyming words, syllables, and initial and ending sounds ; reading: tracking skills, letter and number recognition, phonics, and independent reading of simple continuous text (tactile storybooks) ; writing: practice exercises, modeled/interactive (shared) writing, and name writing ; a variety of tactile graphics ; enrichment activities incorporating poetry, arts and crafts, music, and movement.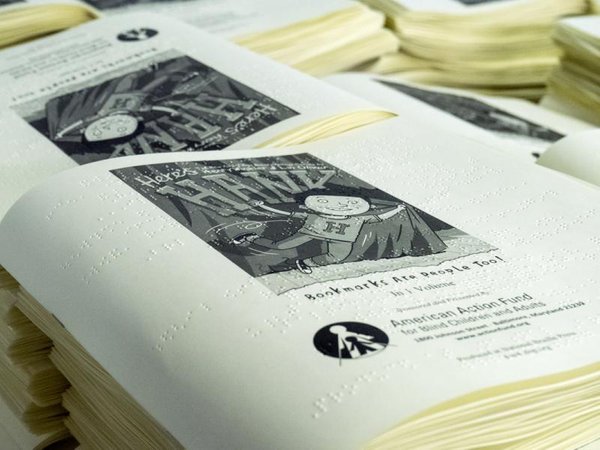 BRAILLE
Winkler
Robot on the loose [braille] / Henry Winkler & Lin Oliver. Sponsored and presented by American Action Fund for Blind Children and Adults ; [Boston, MA] : Produced at National Braille Press, [2019?]
Description: Hank enters a robot-building contest at school and hopes to win a trophy, despite getting a late start, with help of Frankie, Ashley, and Jaden, a new friend and robot expert.

BRAILLE
Wright
Holy moly [braille] / by Suzette Wright. APH (American Printing House for the Blind), [2017]
Description: "This colorful tactile board book with rhyming text and interactive components encourages tactual learners to use their fingers to: explore holes, in a variety of sizes and locations — lift flaps — weave a cord in and out…tie a knot or bow — count the holes and discover that some holes aren't what they seem! (Hint: they're round scented stickers and textured appliques). The multisensory and interactive components engage the child in a movement or action that is connected to the text in a meaningful way. As children keep their hands busy exploring these features, they encounter the braille text and manipulate sturdy pages."–APH website.


JUV
Edwardson
My name is not easy / Debby Dahl Edwardson. Marshall Cavendish, c2011.
Description: Luke knows his Iänupiaq name is full of sounds white people can't say. So he leaves it behind when he and his brothers are sent to boarding school hundreds of miles away from their Arctic village. At Sacred Heart School, students — Eskimo, Indian, White — line up on different sides of the cafeteria like there's some kind of war going on. Here, speaking Iänupiaq — or any native language — is forbidden. And Father Mullen, whose fury is like a force of nature, is ready to slap down those who disobey. Luke struggles to survive at Sacred Heart. But he's not the only one. There's smart-aleck Amiq, a daring leader — if he doesn't self-destruct; Chickie, blond and freckled, a different kind of outsider; and small, quiet Junior, noticing everything and writing it all down. They each have their own story to tell. But once their separate stories come together, things at Sacred Heart School — and the wider world — will never be the same. Ages 12 and up.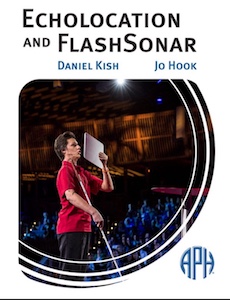 362.41
Kish
Echolocation and FlashSonar / Daniel Kish, Jo Hook. APA, American Printing House for the Blind, [2016]
Description: " … provides research, case examples, instructional approaches, and practice exercises that can lead to mastery of echolocation skills.This guidebook, written by Daniel Kish and Jo Hook, provides instructional strategies for teaching persons who are blind and visually impaired the use of echolocation as a method of gaining information about space and objects/environmental features in the world around them. Although Echolocation and FlashSonar works well as an instructional manual for O&M specialists, it can also be used by adults who are blind and visually impaired and who are not working with rehabilitation professionals. An extensive list of references and resources is provided for the reader. Topics addressed in this guidebook include: What is Echolocation? — How the Brain Develops and Operates — Optimizing Learning Conditions — How do I Teach FlashSonar to Myself and Others? — FlashSonar Exercises — The Importance of Echolocation and Future Research. … Note: FlashSonar skills should be used along with a human guide, dog guide, or cane."–APH website.

371.911
Lieberman
Gross motor development curriculum for children with visual impairments / Lauren J. Lieberman and Pamela S. Haibach. American Printing House for the Blind, Inc., 2016.
Description: Children with visual impairments, blindness, or deafblindness require additional support to acquire gross motor skills including modified equipment and specifically trained vision teachers, physical education teachers, and paraeducators. Because of the unique nature of visual impairment, these children need increased time to learn gross motor skills in comparison to their sighted peers. Unfortunately, many of these children are not given the added support and instruction that they need, which often results in gross motor skills that are significantly behind their sighted peers. This gap in motor skill proficiency often increases throughout childhood as many of these children's skill level remains the same. This curriculum addresses the specific needs of children with visual impairments based upon research findings on fundamental motor skills. The curriculum is divided into two parts: Part I discusses the general instructional strategies that are effective in teaching gross motor skills to this population; Part II details specific teaching techniques, cues, and modified equipment for instruction of 16 gross motor skills — Preface.

MD Reserve
G138
Yogarilla
Yogarilla : exercises and activities / by Kimberly Mielke and Megan-Lynette Richmond ; illustrated by Ethan Summers. Super Duper Publications, c2007.
55 cards in a box.
Description: 55 yoga poses and 110 activities help children understand how their bodies and minds work together. OTs, SLPs, PTs, teachers, and parents can use yoga in the classroom, at home, or in treatment to improve fine and gross motor skills, sensory processing, attention, communication, and cognition.
November 21, 2019