New Library Materials for February 2021
Twice Exceptional Materials |
Bookfair Titles

Bookfair Titles
The AARC will be holding an Autism Awareness Bookfair (virtually!) in coordination with Barnes & Noble Booksellers, starting on Saturday, March 27th, and running through Friday, April 2nd. During that week, if you shop online or in person, mention that you support the bookfair and use this code: 12606653. Barnes & Noble will donate a percentage of your funds to the AARC. These two titles will be purchased with the funds raised during the Autism Awareness Bookfair, and then we will donate them to Alaskan libraries.
The little book of autism FAQs : how to talk with your child about their diagnosis & other conversations / Davida Hartman ; illustrated by Margaret Anne Suggs. Jessica Kingsley Publishers, 2020.
Description: "Empowering and practical, this guide is the perfect companion for parents who are finding it difficult to tell their children about their autism diagnosis. It provides a realistic yet uplifting approach to autism, treating it not as a disability but as a difference. Not telling children about their autism diagnosis can have a significant negative impact on their mental health; by equipping parents with a language of positivity around autism, the book will make a difference to many children on the spectrum. It advises on how and when to talk to autistic children with both high and low care needs, and provides guidance on supporting children's relationships with peers at school, as well as how to broach the conversation with the child's siblings. Concise and easy to read, The Little Book of Autism FAQs answers parents' questions with accessible language, preparing them to approach this difficult conversation in a constructive manner." — ONIX annotation.
A week of switching, shifting, and stretching : how to make my thinking more flexible / Lauren H. Kerstein.
Description: An illustrated children's book teaching children the importance of being flexible in daily life. The first part is for children, followed by a section for parents and professionals containing activities designed to support and generalize the information.–Publisher.
Twice-Exceptional Materials in the AARC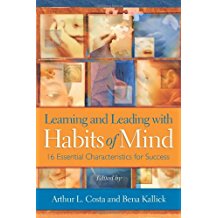 AI Reserve
370.1524
Learning
Learning and leading with habits of mind : 16 essential characteristics for success / edited by Arthur L. Costa and Bena Kallick. Association for Supervision and Curriculum Development, c2008.
Description: Bringing together all four books in the ground-breaking Habits of Mind series, this volume presents a compelling case for why it's more relevant than ever to align the missions of schools and classrooms to teaching students how to think and behave intelligently when they encounter problems and challenges in learning and in life. Drawing on their research and experience in applying the habits of mind in all kinds of schools, the authors guide you through every step of making intelligent behavior a practical outcome in any school: (1) Explore 16 habits of mind and the significance of developing these habits as part of everyday success and lifelong learning; (2) Discover classroom-tested strategies, units, lessons, and tasks that help students learn good habits of mind and apply them in learning academic content; (3) Help your school cultivate a more thoughtful culture that encourages students to reflect on their thinking and assess how well they're using the habits of mind; and (4) Make the 16 habits of mind part of the everyday life in your school or district through your curriculum development, school leadership, and staff development.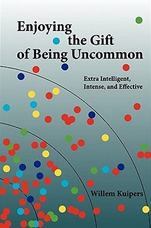 AI Reserve
153.98
Kuipers
Enjoying the gift of being uncommon : extra intelligent, intense and effective / Willem Kuipers. Kuipers & Van Kempen, 2011.
Description: "Quite often uncommon competence, creativity and drive remain hidden or partially used by its owners. Do they perceive the gift of being uncommon as a millstone instead of an enjoyment? This book introduces and illustrates three practices for Extra Intelligent People (XIPs) to become more effective in their work and private life, for their own sake and for the sake of their environment. These practices are based on ten years of experience in coaching XIPs and on various concepts from literature. Together they offer a practical tool for sustainable personal and career development of uncommonly intelligent and intense people. There is much to enjoy about being uncommon!"–Publisher description.
AI Reserve
153.9
Kaufman
Ungifted : intelligence redefined : the truth about talent, practice, creativity, and the many paths to greatness / Scott Barry Kaufman. Basic Books, [2013]
Description: "Explores the psychological research in genetics and neuroscience, and evolutionary, developmental, positive, and cognitive psychology, to uncover the truth about human potential. This title reveals the diversity of paths to success, showing that what we need is a more holistic approach that takes into account each person's specific psychology."–Publisher's description.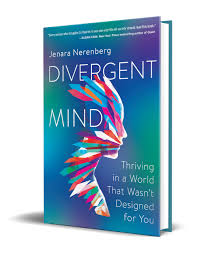 AI Reserve
616.890082
Nerenberg
Divergent mind : thriving in a world that wasn't designed for you / Jenara Nerenberg. HarperOne, [2019]
Description: Divergent Mind is a long-overdue, much-needed answer for women who have a deep sense that they are "different." Sharing real stories from women with ADHD, autism, synesthesia, misophonia, and more, Nerenberg explores how these brain variances present differently in women and dispels widely held misconceptions.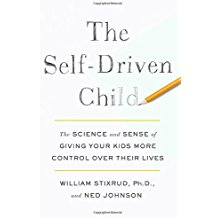 AI Reserve
155.4138
Stuxrud
The self-driven child : the science and sense of giving your kids more control over their lives / William Stixrud, PhD and Ned Johnson. Penguin Books, 2019.
Description: "… the best antidote to stress is to give kids more of a sense of control over their lives. But this doesn't mean giving up your authority as a parent. In this groundbreaking book they reveal how you can actively help your child to sculpt a brain that is resilient, and ready to take on new challenges. … offers a combination of cutting-edge brain science, the latest discoveries in behavioral therapy, and case studies drawn from the thousands of kids and teens Bill and Ned have helped over the years to teach you how to set your child on the real road to success. As parents, we can only drive our kids so far. At some point, they will have to take the wheel and map out their own path. But there is a lot you can do before then to help them tackle the road ahead with resilience and imagination."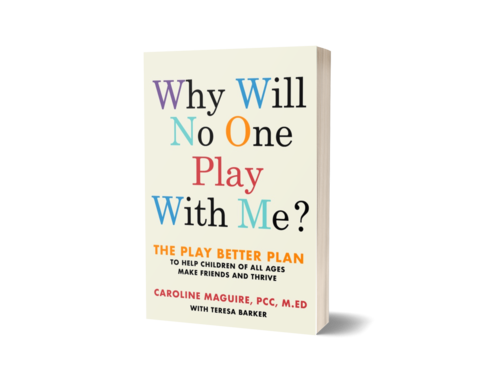 AI Reserve
155.4192
Maguire
Why will no one play with me? : the Play Better Plan to help children of all ages make friends and thrive / Caroline Maguire, PCC, M.Ed. ; with Teresa Barker. Grand Central Publishing, 2019.
Description: Every parent wants their child to have friends, to be successful, to feel comfortable in his or her own skin. But many children lack important social and executive functioning skills that allow them to navigate through the world with ease. Maguire has worked with thousands of families dealing with chronic social dilemmas, ranging from shyness to aggression to ADHD, and more. Here she shares The Play Better Plan to help children of all ages gain the confidence to make friends and get along with others. — adapted from jacket.
AI Reserve
618.9289
Douglas
Parenting through the storm : find help, hope, and strength when your child has psychological problems / Ann Douglas. The Guilford Press, [2017]
Description: "Raising a child or teenager with a psychological condition is a "perfect storm" of stress, sadness, and uncertainty. How can you find the best treatments and help your child overcome emotional, behavioral, and academic challenges — while keeping yourself and your family strong? As a parent, you may feel isolated and alone, but the reality is that a lot of families are in the same boat. Ann Douglas knows firsthand just how daunting it can be. In this compassionate and empowering guide, she combines the vital lessons she has learned with vivid stories from other parents and advice from leading psychologists. Several record-keeping forms can be downloaded and printed for repeated use. The book cuts through the often-confusing clinical jargon and speaks from the heart about what matters most: the well-being of your child"–Amazon.com.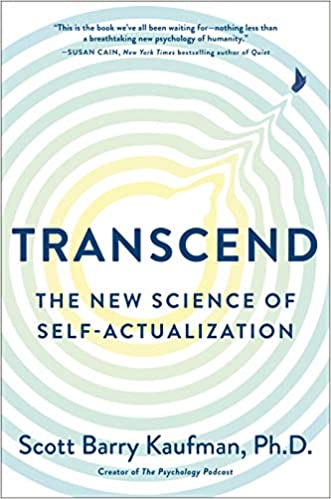 AI Reserve
158.9
Kaufman
Transcend : the new science of self-actualization / Scott Barry Kaufman. TarcherPerigee, [2020]
Description: "A bold reimagining of Maslow's famous hierarchy of needs–and new insights for realizing your full potential and living your most creative, fulfilled, and connected life. … Kaufman picks up where Maslow left off, unraveling the mysteries of his unfinished theory, and integrating these ideas with the latest research on attachment, connection, creativity, love, purpose and other building blocks of a life well lived. Kaufman's new hierarchy of needs provides a roadmap for finding purpose and fulfillment–not by striving for money, success, or "happiness," but by becoming the best version of ourselves, or what Maslow called self-actualization. While self-actualization is often thought of as a purely individual pursuit, Maslow believed that the full realization of potential requires a merging between self and the world. We don't have to choose either self-development or self-sacrifice, but at the highest level of human potential we show a deep integration of both. Transcend reveals this level of human potential that connects us not only to our highest creative potential, but also to one another. With never-before-published insights and new research findings, along with exercises and opportunities to gain insight into your own unique personality, this empowering book is a manual for self-analysis and nurturing a deeper connection not only with our highest potential but also with the rest of humanity"– Provided by publisher.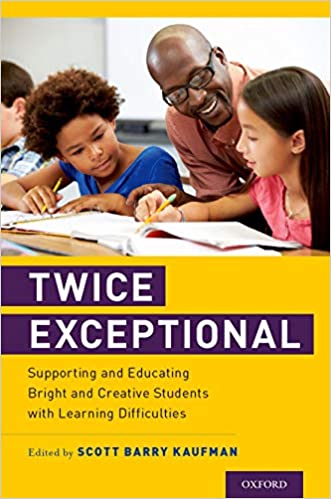 AI Reserve
371.9
TwiceEx
Twice exceptional : supporting and educating bright and creative students with learning difficulties / edited by Scott Barry Kaufman. Oxford University Press, [2018]
Description: In an educational system founded on rigid standards and categories, students who demonstrate a very specific manifestation of intelligence flourish, while those who deviate tend to fall between the cracks. Too often, talents and interests that do not align with classroom conventions are left unrecognized and unexplored in children with extraordinary potential but little opportunity. For twice-exceptional (2e) children, who have extraordinary strengths coupled with learning difficulties, the problem is compounded by the paradoxical nature of their intellect and an unbending system, ill-equipped to cater to their unique learning needs. Twice Exceptional: Supporting and Educating Bright and Creative Students with Learning Difficulties provides cutting-edge, evidence-based approaches to creating an environment where twice-exceptional students can thrive. Viewing the 2e student as neither exclusively disabled nor exclusively gifted, but, rather, as a dynamic interaction of both, leading experts offer holistic insight into identification, social-emotional development, advocacy, and support for 2e students. With chapters focusing on special populations (including autism, dyslexia, and ADHD) as well as the intersection of race and 2e, this book highlights practical recommendations for school and social contexts. In expounding the unique challenges faced by the 2e population, Twice Exceptional makes a case for greater flexibility in our approach to education and a wider notion of what it means to be academically successful. — Provided by publisher.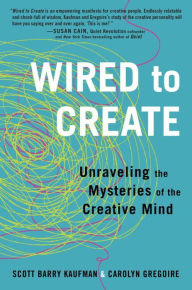 AI Reserve
153.35
Kaufman
Wired to create : unraveling the mysteries of the creative mind / Scott Barry Kaufman and Carolyn Gregoire. TarcherPerigee, 2015.
Description: "… this well-researched and engaging book reveals what we know about creativity, and what anyone can do to enhance this essential aspect of their lives and work"– Provided by publisher.

AI Reserve
370.1523
Silverman
Upside-down brilliance : the visual-spatial learner / Linda Kreger Silverman. DeLeon Pub., 2002.
Description: Do you know things without being able to explain how or why? Do you solve problems in unusual ways? Do you think in pictures rather than in words? If so, you are not alone. One-third of the population thinks in images. You may be one or you may live with one. If you teach, it is absolutely certain that some of your students will be visual-spatial learners.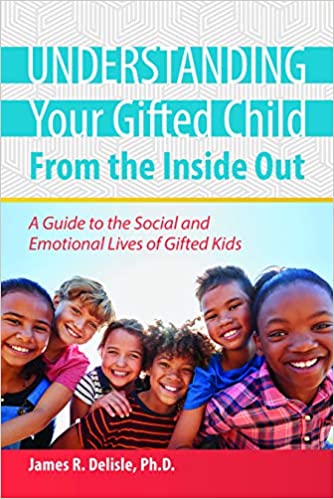 AI Reserve
649.155
Delisle
Understanding your gifted child from the inside out : a guide to the social and emotional lives of gifted kids / James R. Delisle, Ph.D. Prufrock Press Inc., [2018]
Description: … provides an engaging and encouraging look at raising gifted children today. A follow-up to the best-selling "Parenting Gifted Kids: Tips for Raising Happy and Successful Children," this new edition focuses on the social and emotional aspects of giftedness, highlighting new information on the issues of perfectionism, self-advocacy, underachievement, mindfulness, and the impact of technology on gifted kids' relationships. The book also features a section on life beyond college, for those readers whose children are no longer children. Understanding Your Gifted Child From the Inside Out features real-life stories about the lives of gifted children and how they and their parents recognize and enjoy the many intellectual talents and social and emotional insights they possess.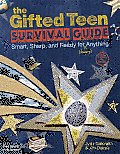 AI Reserve
155.5
Galbraith
The gifted teen survival guide : smart, sharp, and ready for (almost) anything / Judy Galbraith & Jim Delisle. Free Spirit Pub., c2011.
Description: Discusses what the label "gifted" means, and covers such issues as intelligence testing, educational options, and relationships with parents and friends. "Reading level grades 7 & up; interest level ages 11 & up; Fountas & Pinnell guided reading level Z"–Title page verso.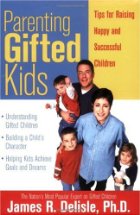 AI Reserve
649.155
Delisle
Parenting gifted kids : tips for raising happy and successful children / Jim R. Delisle. Prufrock Press, c2006.
Description: A practical guide to parenting gifted children with advice on understanding a child's giftedness, dealing with perfectionism, building character, and helping kids achieve goals.
AI Reserve
371.94
Understanding
Understanding twice-exceptional learners : connecting research to practice / edited by C. Matthew Fugate, Wendy A. Behrens, and Cecelia Boswell. Prufrock Press, 2020.
Description: … offers an in-depth look at the needs and lived experiences of students who are twice-exceptional"– Provided by publisher.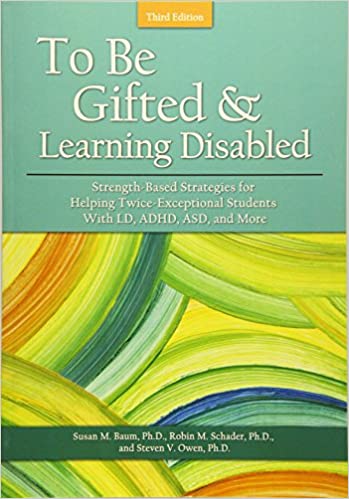 AI Reserve
371.95
Baum
To be gifted & learning disabled : strength-based strategies for helping twice-exceptional students with LD, ADHD, ASD, and more / Susan M. Baum, Ph. D., Robin M. Schader, Ph. D., and Steven V. Owen, Ph. D. Prufrock Press, 2017.
Description: This updated third edition provides a comprehensive look at the complex world of students with remarkable gifts, talents, and interests, who simultaneously face learning, attention, or social challeges from LD, ADHS, ASD, and other disorders. Through case studies and years of research, the authors present a rational for using a strength-based, talent-focused approach to meeting the needs of this special population. From a throrough descripiton of twice-exceptionality and the unique learning patterns of these students, to strategies for identification, comprehensive programming, talent development, and instructional strategies, this book explores the distinguishing strengths (yellows) and complex challenges (blues) that these students face. In painting, green is a mix of yellow and blue–and, because of their individual characteristics, twice-exceptional students come in a remarkable range of greens. — Provided by publisher.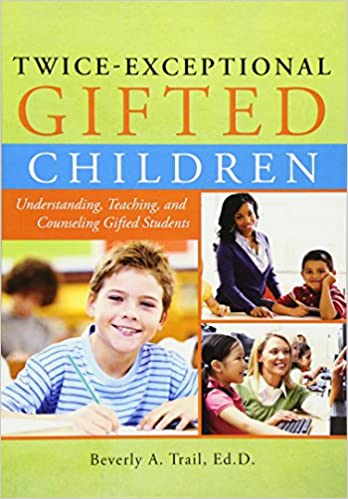 AI Reserve
371.95
Trail
Twice-exceptional gifted children : understanding, teaching, and counseling gifted students / by Beverly A. Trail. Prufrock Press, 2011.
Description: "Trail, a consultant, trainer, researcher, and presenter who has been a gifted education coordinator and resource teacher, aids teachers and education professionals in understanding the issues associated with gifted students with disabilities (or twice-exceptional children), their characteristics, how to use their strengths and weaknesses and nurture their potential, and teaching strategies to help them succeed. She outlines how to identify and develop a plan to meet students' needs, select modifications and accommodations, use response to intervention, foster interpersonal relationships and intrapersonal understanding, and monitor progress."–Book News, Inc.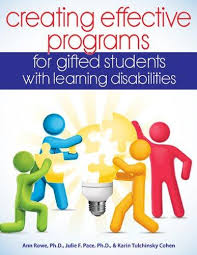 AI Reserve
371.95
Rowe
Creating effective programs for gifted students with learning disabilities / Ann Rowe, Ph. D., Julie F. Pace, Ph. D., and Karin Tulchinsky Cohen. Prufrock Press, 2013.
Description: Gifted students with learning disabilities (GTLD) can be easily missed in the classroom and often have difficulty succeeding with traditional gifted curricula. This book provides a road map for understanding assessment and programming for GTLD students in the era of Response to Intervention. The book helps educators understand the often frustrating experiences GTLD students face in the classroom and identify accommodations and adaptations that allow these bright students to demonstrate their gifts and compensate for their processing challenges. Through an examination of current research and case studies, the reader will be introduced to what must be considered when identifying and developing programming for this underserved population.
AI Reserve
JUV
373.214
Greene
The teenagers' guide to school outside the box / by Rebecca Greene ; edited by Elizabeth Verdick. Free Spirit Pub., 2001.
Description: Provides information about alternative learning options for high school students, examining experiences teenagers can try while living at home, as well as opportunities for travel adventures and overseas study programs. Includes a list of resources.

AI Reserve
JUV
371.9572
Galbraith
The gifted kids' survival guide : for ages 10 & under / Judy Galbraith ; edited by Meg Bratsch ; illustrated by Nancy Meyers. Rev. & updated 3rd ed. Free Spirit Pub., 2009.
Description: Examines the problems of gifted and talented students and explains how they can make the best use of their educational opportunities, get along better with parents and friends, and better understand themselves.
Updated 2/23/21