New Library Materials for February 2019
New Books | New Equipment | New Children's Books | New Braille Books | New Assessments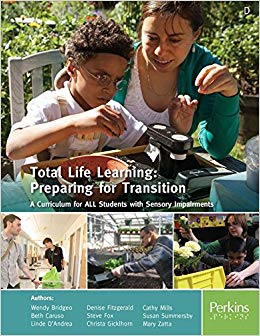 362.41084
Total
Total life learning : preparing for transition : a curriculum for all students with sensory impairments / by Wendy Bridgeo, Denise Fitzgerald, Cathy Mills, Beth Caruso, Steve Fox, Susan Summersby, Linde D'Andrea, Christa Gicklhorn, Mary Zatta. Perkins School for the blind, Ã2014.
Description: … developed for students ages 3 to 22 who are blind, visually impaired including those students who have additional disabilities or are deafblind. The focus is on the development of life and career goals that enable student to maximize independence, self-determination, employability, and participation in the community. The curriculum provides teachers with goals, objectives and activities in the following content areas: work skills, organizational skills, self-advocacy skills, personal care/daily living skills, employment, and secondary education. The curriculum articulates the importance of beginning instruction on foundation skills in these content areas at a young age for students with visual impairments to ensure that they develop the concepts necessary to navigate the world around them.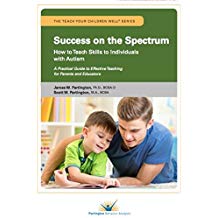 371.94
Partington
Success on the spectrum : how to teach skills to individuals with autism : a practical guide to effective teaching for parents and educators / James W. Partington, Ph.D., BCBA-D, Scott W. Partington, M.A., BCBA. Behavior Analysts, Inc., 2017.
Description: … written to provide parents, educators, and professionals with a comprehensive overview of how to teach critical skills to individuals of all ages. This book was written in non-technical language and guides the reader through the teaching process which includes assessing a learner's skills and prioritizing learning objectives, how to teach new skills in structured sessions and during routine daily activities, and how to address common problem behaviors. This book provides the knowledge and essential tools to promote effective teaching, thereby maximizing the learner's potential.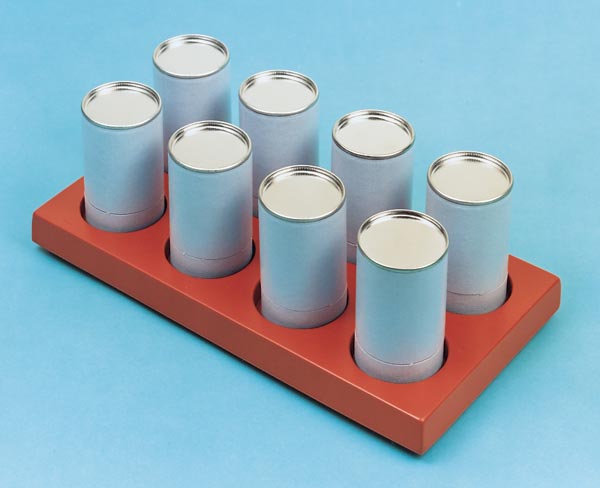 EQUIP
SS94
Sound II
Sound matching board II. American Printing House for the Blind, 197-?
Description: Pairing of identical sounds develops auditory perception, identifies types of sounds. Ages 3 years and older.


EQUIP
SS95
Vibrating
Vibrating hair brush. St. Louis, Missouri : ESpecial Needs, [2019?]
Description:"Provide calming relief to the scalp with the Massaging Hair Brush. Both portable and compact with built-in massage technology, its contoured bumps on back and soft pin bristles on front offers two levels of vibration for soothing tactile stimulation. Gently detangles hair while stimulating your scalp. Features 2 levels of vibration (HI or Low). Perfect for those who are sensitive to hair brushing. Battery-operated"–website. Takes 2 AA batteries.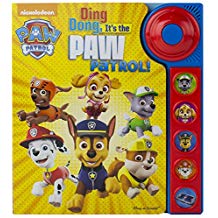 JUV
DingDong
Ding dong, it's the Paw Patrol! Phoenix International publications, Inc., [2018?]
Description: "Go door-to-door with Rocky and the pups to help them recycle…and rescue! 6 buttons play 8 pup-tastic sounds while you read"–Back cover. Sound effect book.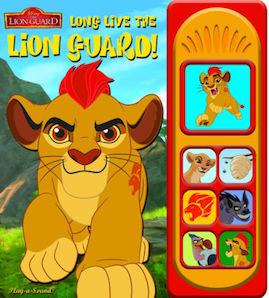 JUV
Long
Long live the Lion Guard! / illustrated by Premise Entertainment. Phoenix International Publications, Inc., Ã216.
Description: Press 7 buttons to hear Kion's voice and other fun sounds! The book contains a retelling of the episode, Can't Wait to be Queen, and uses images from the book of the aforementioned episode.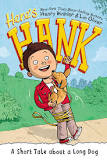 BRAILLE
Winkler
A short tale about a long dog [braille] / Henry Winkler & Lin Oliver. Sponsored and presented by American Action Fund for Blind Children and Adults ; Produced at National Braille Press, [2018?]
Description: Rescuing a Dachshund from an animal shelter after convincing his skeptical father to get the family a dog, Hank struggles to prove his trustworthiness after his new canine friend gets loose at the park.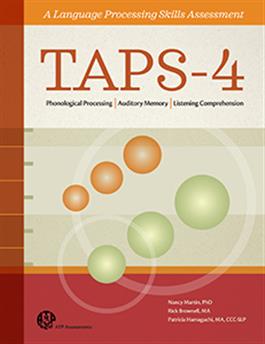 ASMT
152.150287
TAPS4
TAPS-4 : phonological processing, auditory memory, listening comprehension / Nancy A. Martin, Rick Brownell. Academic Therapy Publications, c2018.
Description: "TAPS-4 is an individually administered assessment for individuals aged 5 through 21. It is designed to provide information about language processing and comprehension skills across three intersecting areas: phonological processing, auditory memory, and listening comprehension. These areas are critical to the development of higher order language skills, including reading skills. The TAPS-4 is intended to be used by speech-language pathologists, psychologists, educational and learning specialists, and other professionals who need a reliable and valid measure of auditory language abilities in children, adolescents, and young adults."– Introduction.
February 22, 2019