New Library Materials for April 2019
New Books | New Equipment | New Materials for the DHOH Program | New Braille Books | New Assessments | New Materials for the AARC Program | New DVDs | New Materials for the MD Program

649.1528
Reber
Differently wired : raising an exceptional child in a conventional world / Deborah Reber. Workman Publishing, [2018]
Description: "Today millions of kids are stuck in a world that doesn't respect, support, or embrace who they really are–these are what Deborah Reber is calling the "differently wired" kids, the one in five children with ADHD, dyslexia, Asperger's, giftedness, anxiety, sensory processing disorder, and other neurodifferences. Their challenges are many. But for the parents who love them, the challenges are just as hard–struggling to find the right school, the right therapist, the right parenting group while feeling isolated and harboring endless internal doubts about what's normal, what's not, and how to handle it all. But now there's hope. Written by Deborah Reber, a bestselling author and mother in the midst of an eye-opening journey with her son who is twice exceptional (he has ADHD, Asperger's, and is highly gifted), Differently Wired is a how-to, a manifesto, a book of wise advice, and the best kind of been-there, done-that companion. On the one hand it's a book of saying NO, and how it's time to say no to trying to fit your round-peg kid into society's square holes, no to educational and social systems that don't respect your child, no to the anxiety and fear that keep parents stuck. And then it's a book of YES. By offering 18 paradigm shifts–what she calls "tilts"– Reber shows how to change everything. How to "Get Out of Isolation and Connect." "Stop Fighting Who Your Child Is and Lean In." "Let Go of What Others Think." "Create a World Where Your Child Can Feel Secure." "Find Your People (and Ditch the Rest)." "Help Your Kids Embrace Self-Discovery." And through these alternative ways of being, discover how to stay open, pay attention, and become an exceptional parent to your exceptional child"– Provided by publisher.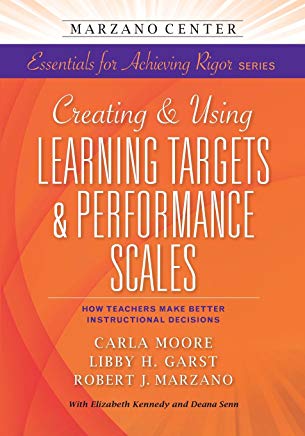 370.1523
Moore
Creating & using learning targets & performance scales : how teachers make better instructional decisions / Carla Moore, Libby H. Garst, Robert J. Marzano ; with Elizabeth Kennedy and Deana Senn. Learning Sciences, [2015]
Description: Can your students understand and even generate performance scales? To meet rigorous standards, students need to be able to comprehend learning goals, embedded in performance scales, which include application of knowledge. They must be able to generate their own scales.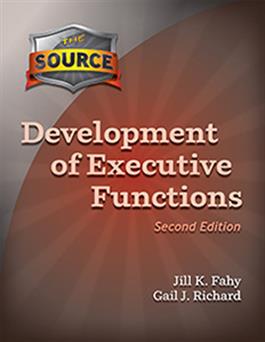 618.928
Fahy
2nd ed.
The source development of executive functions / Jill K. Fahy, Gail J. Richard. 2nd edition. PRO-ED, an International Publisher, [2017]
Description: "This second edition is a comprehensive update to the original book. It updates our understanding of executive dysfunction (EDF) and provides a clear structure evaluating and treating EDF. New chapters clarify executive dysfunction as it complicates the academic, social, and communication performance of children with a wide range of disorders. Four new chapters address the problem of how to do executive function (EF) therapy with protocols, rationales, goals, and methods for: building awareness, engineering the environment to support EF skills, developing and teaching compensatory strategies, and engaging in language therapy to support reasoning skills. This book provides: a framework for the evaluation of EFs and a survey of assessment tools ; ready- to-use diagnostic questions, informal evaluation, and observation protocols ; a helpful Treatment Wheel graphic, organizing the range of treatment options, from external modifications and strategies to direct intervention for EDF and reasoning deficits ; sample intervention goals."– publisher's website.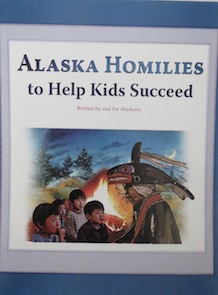 649.13
Alaska
Alaska homilies to help kids succeed / written by and for Alaskans. Association of Alaska School Boards/Alaska ICE, [2005]
Description: Lists 40 assets, with discussions.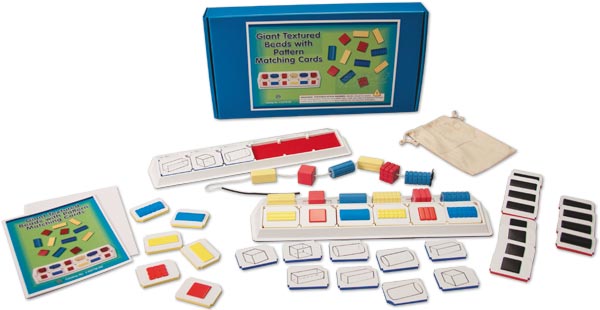 EQUIP
SS96
Giant
KIT
Giant textured beads with pattern matching cards / American Printing House for the Blind. American Printing House, 2010.
Description: This product helps teachers and parents working with young students in preschool, kindergarten, and early elementary grades who have visual impairments and blindness. However, because the Pattern Matching Cards reinforce the tactile continuum from real object (most basic level) to raised-line graphics (most advanced level), students in higher grades will be challenged by the increasing difficulty posed by the Platform and 3-D View matching cards. The Pattern Matching Cards and accompanying sorting trays extend the usefulness of APH's original Giant Textured Beads and encourage development of the following concepts and skills: exploring and identifying shapes, textures, and colors ; sorting and classifying by various attributes ; recognizing, describing, repeating, extending, and creating patterns that are consistent with the National Council of Teachers of ; mathematics (NCTM) Standards for Grades K-3 ; fine motor skills such as stringing beads or inserting beads and matching cards into sorting trays ; vocabulary expansion related to shapes, textures, colors, and spatial concepts ; interpreting tactile displays within a purposeful context. This kit introduces young children to a variety of concepts, including shape, color and texture. It also assists in the development of muscular and eye-hand coordination. 3 years and up.
New Materials for the DHOH Program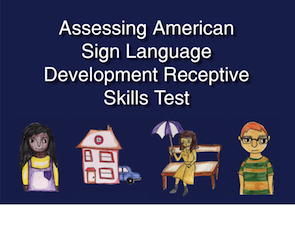 ASMT
419
American
The American Sign Language Receptive Skills Test (ASL RST). Northern Signs Research, c2013.
Description: "The American Sign Language Receptive Skills Test (ASL RST) is intended for use with children ages 3 to 13 years. It measures children's receptive knowledge of ASL in eight grammatical categories, including number/distribution, negation, noun/verb distinction, spatial verbs (location and movement), size/shape specifiers, handling classifiers, role shift, and conditionals."–Distributor's Web site. Staff use only.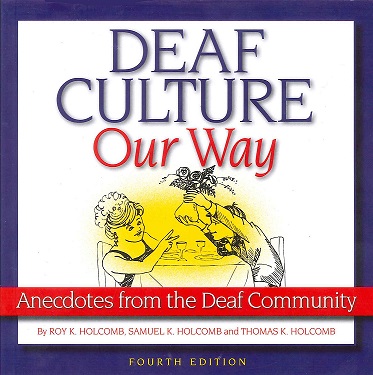 362.42
Holcomb
Deaf culture, our way : anecdotes from the deaf community / by Roy K. Holcomb, Samuel K. Holcomb, and Thomas K. Holcomb. 4th edition. DawnSignPress, c2011.
Description: Cultural aspects of the Deaf world are illuminated through this classic collection of anecdotes updated to include new stories about the foibles of the latest communication technologies.Using humorous stories with illustrations Deaf culture is brought to life through personal experiences and practical day-to-day information. These stories will be enjoyable for everyoneDeaf Culture Our Way provides teachers with classroom material that can be used as a springboard for discussions about Deaf culture. It is excellent supplemental reading for Deaf Studies ASL interpreting classes as well as English classes for deaf students.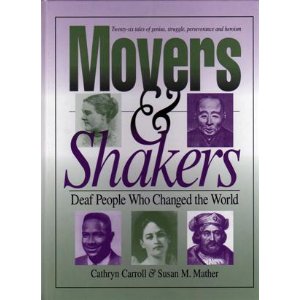 362.420922
Mather
TchrGuide
Movers & shakers : deaf people who changed the world : Teacher's guide / Susan M. Mather & Cathryn Carroll. DawnSignPress, 1997.
Description: The text profiles 26 deaf success stories, unveiling the genius, struggle, and perseverance that helped turn adversity into advantage for the individual and our world. Use the Student Bilingual Workbook to enrich your students' knowledge of deaf culture, American Sign Language, and English with this exercise-packed workbook. Explore the differences and similarities between English and ASL, Idioms, Content, Opinion, and Follow-Up. Use the storybook to educate, inform and entertain. The workbook and teacher's guide build a comprehensive program in critical areas of lasting learning: goals, content, language, suggested materials, and optional projects.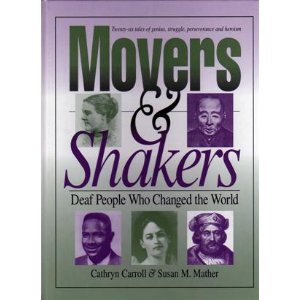 362.420922
Mather
Movers & shakers : deaf people who changed the world : twenty-six tales of genius, struggle, perseverance and heroism / Cathryn Carroll & Susan M. Mather. DawnSignPress, 1997.
Description: Presents biographical profiles of deaf people who made a significant impact on society and the world, including Ludwig van Beethoven, Thomas Alva Edison, Helen Keller, and others.
Alice of Battenberg — Ludwig van Beethoven — Black coyote — James "Deaf" Burke — Laurent Clerc — LeRoy Colombo & Alexander Ferguson — Joachim Du Bellay — Thomas Alva Edison — Juan Fernandez Ximenes de Navarette — Andrew Foster — John Goodricke — Francisco Goya — John Robert Gregg — James Howe — William Hoy — Helen Keller — Juliette "Daisy" Gordon Low — Francis Humberstone MacKenzie — Antonio Magarotto — Harriet Martineau — Pierre de Ronsard — Laura Catherine Redden Searing — Erastus "Deaf" Smith — Sanzan Tani — Douglas Tilden — Konstantin Tsiolkovsky.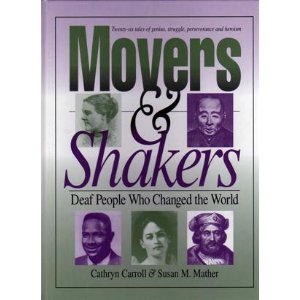 362.420922
Mather
StdtWkbk
Movers & shakers : deaf people who changed the world : student bilingual workbook / Susan M. Mather & Cathryn Carroll. DawnSignPress, 1997.
Description: The text profiles 26 deaf success stories, unveiling the genius, struggle, and perseverance that helped turn adversity into advantage for the individual and our world. Use the Student Bilingual Workbook to enrich your students' knowledge of deaf culture, American Sign Language, and English with this exercise-packed workbook. Explore the differences and similarities between English and ASL, Idioms, Content, Opinion, and Follow-Up. Use the storybook to educate, inform and entertain. The workbook and teacher's guide build a comprehensive program in critical areas of lasting learning: goals, content, language, suggested materials, and optional projects.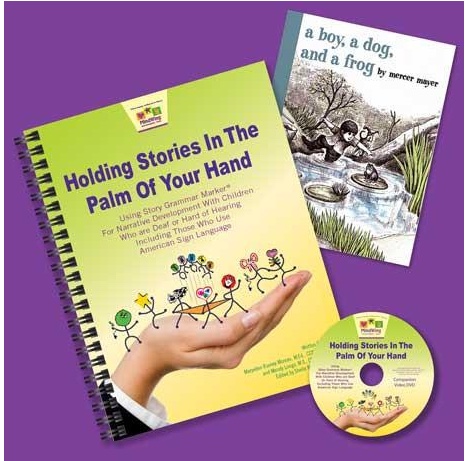 372.6
Moreau
Holding stories in the palm of your hand : using Story Grammar Marker for narrative development with children who are deaf or hard of hearing including those who use American Sign Language / written by Maryellen Rooney Moreau and Mandy Longo ; edited by Sheila M. Moreau. Mindwing Concepts, Inc., c2013.
Description: This book focuses on narrative instruction and intervention with Story Grammar Markerª for children who are Deaf or Hard of Hearing. The goal is for all children to have the skills to independently and effectively communicate with anyone in their environment using their preferred modality of communication, including American Sign Language. This book also provides criterion-based assessments for narrative macro- and micro-structure for both English and American Sign Language. Includes: one 90-page, wire-bound manual ; macro- and micro-structure for American Sign Language ; copy of A Boy, a Dog, and a Frog by Mercer Mayer ; progress monitoring and instructional planning tools for students using American Sign Language as well as DHH Students using English ; One DVD of stories signed in ASL for assessment purposes ; website link to downloadable PDFs of all manual-included maps and forms.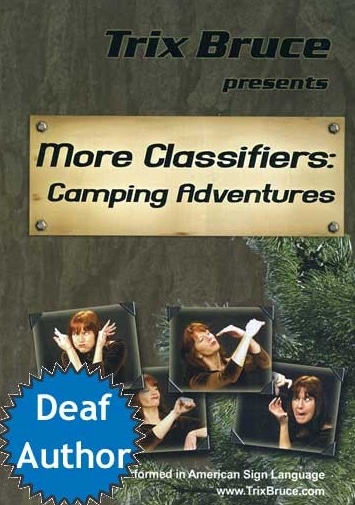 AV
419
Bruce
More classifiers [videorecording (DVD)] : camping adventures. Steamboat Productions, c2006.
Description: "This video offers a variety of stories presented by Trix entirely through the use of classifiers. You will see handshapes transforming into camping, hunting, canoeing, rafting, snowboarding, fishing, driving, and many more. Have fun with more classifier storytelling!"–Description on container.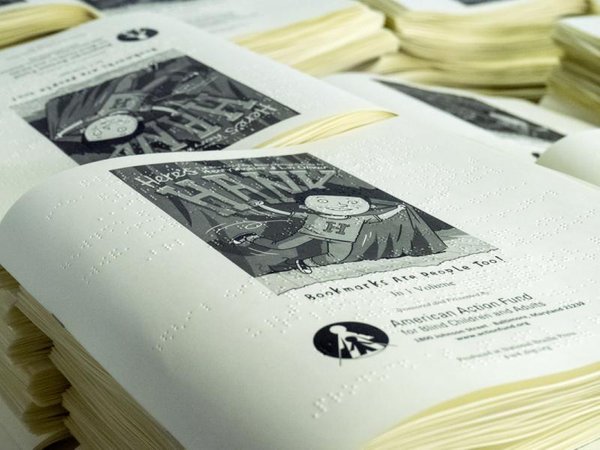 BRAILLE
Winkler
Fake snakes and weird wizards [braille] / Henry Winkler & Lin Oliver. Produced at National Braille Press, [2019?]
Description: "Hank's sister Emily wants Ralph's Reptile Show to perform at her birthday party more than anything, but Ralph is booked solid. So Hank comes up with a plan: he'll disguise himself as a magician called The Westside Wizard and pull a snake from thin air! But when Hank's true identity is revealed during his performance, his good deed might just turn into a huge disaster"– Provided by publisher.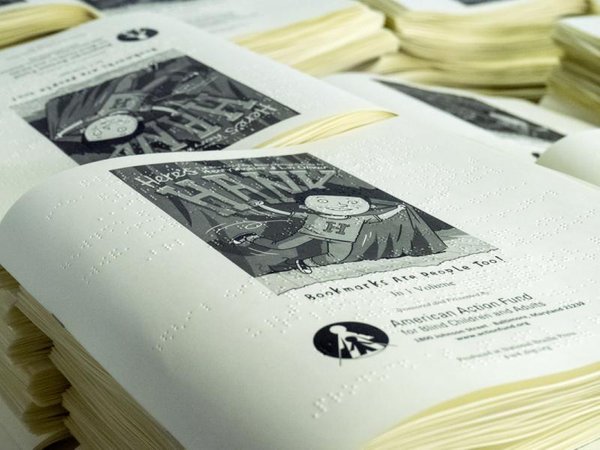 BRAILLE
Winkler
Stop that frog! [braille] / Henry Winkler & Lin Oliver. Produced at National Braille Press, [2019?]
Description: When the principal has to be away from school at a conference, Hank's class agrees to take care of the principal's special pet frog, and Hank is chosen to take the frog home for the weekend.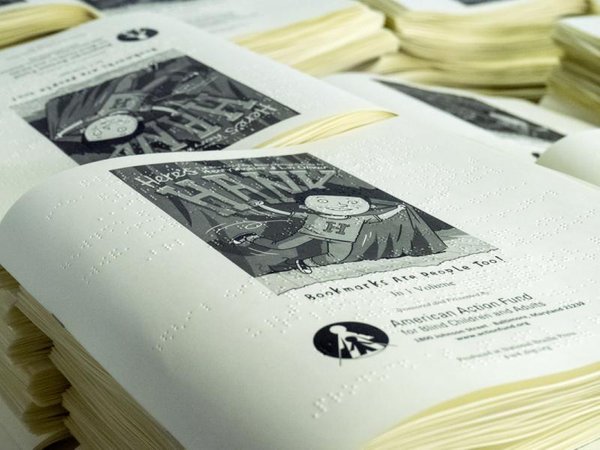 BRAILLE
Winkler
Bookmarks are people too! [braille] / Henry Winkler & Lin Oliver. Produced at National Braille Press, [2018?]
Description: Hoping to land the lead in the class play, Hank freezes during his audition and is only able to buzz like a fly, inspiring his teacher to create a special role for him as a silent bookmark that saves the show when a rival suffers an attack of stage fright.
AV
780.148
Krolick
How to read braille music [computer optical disc (CD)] : an introduction / Bettye Krolick ; illustrated by Beverly Sanderson. 2nd ed. Opus Technologies, 1999.
Book is on a CD.
Description: "…a manual for teaching music braille for individuals who are blind or have low vision. This book gives an overview of braille music, and explains the music braille symbols most frequently found in elementary through intermediate-level music. It is written at a fifth grade reading level and is suitable for both children and adults. This edition has 44 pages and was published in 1998. The CD-ROM version has interactive features and plays musical examples."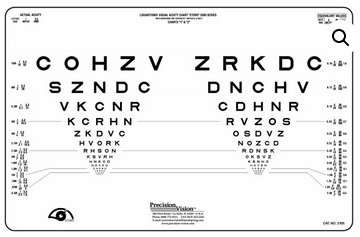 ASMT
612.84
Logarithmic
Logarithmic visual acuity chart 2000 "new ETDRS" : for testing at 40cm (16 inches), size increments = 0.1 log units : chart "1". Logarithmic visual acuity chart 2000 "new ETDRS" chart "2": for testing at 40cm (16 inches), size increments = 0.1 log units. Precision Vision, c2017.
Description: Acuity range for two groups 10M to 0.5M (20/200, 6/60 to 20/10, 6/3 equiv.). Can be wall-mounted. Reduced version of charts 1 and 2 of the 2000 series revised ETDRS charts. This chart features a horizontal design and includes two different ETDRS format charts. The use of two separate charts for testing is helpful for repetitive testing without memorization. Each chart features an ETDRS format with calibrated optotypes and lines for equal testing.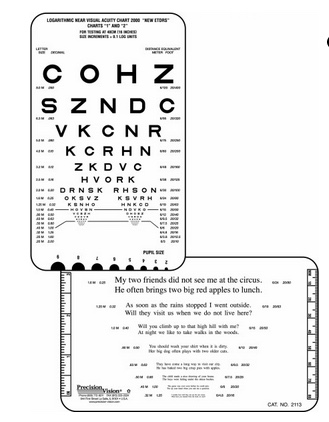 ASMT
612.84
Logarithmic
Logarithmic near visual acuity chart 2000 "new EDTRS" charts "1" and "2" : for testing at 40cm (16 inches), size increments = 0.1 log units. Precision Vision, 2017.
Description: Includes pupil gauge and rulers. Protective coating allows washing or cleaning with alcohol without any damage to chart faces. Front features traditional Sloan optotypes that follow a ETDRS 2000 Series format including a combination of Charts 1 and 2. Near Point card uses Logarithmic acuity and includes distance equivalents in both meters and feet. Near Vision Card includes two small sections for repetitive testing and helps to minimize memorization. Back near vision pocket card features continuous text format. This format helps to simulate everyday activities such as reading. This simulation leads to better testing of the patient and helps identify near vision problems that interfere with normal activities. Pocket test is useful to quickly screen for near vision deficiencies in any situation. Card features traditional Sloan optotypes on the front and a Continuous Text chart on the back. This Continuous Text test is great for testing everyday reading and vision in patients.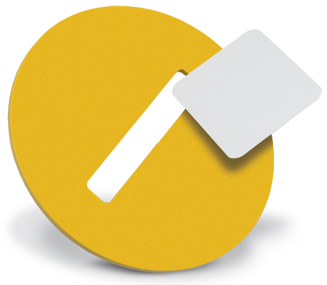 ASMT
612.4
Lea
Mailbox
LEA mailbox game / [designed by Lea Hyvèarinen] Good-Lite, [20–]
Description: Used to assess visual perception of line orientation. Tests two components: information for the hand movements in the parietal lobe ; picture perception in the inferior temporal lobe. To observe the first function, the child is asked to drop a card through the slot of the LEA Mailbox Game. The child should demonstrate perception of the orientation of the slot by turning the card to the correct position before moving it half the distance to the slot (dorsal stream function). A ventral stream function can be observed through interactive play using the LEA Mailbox Game. If a child cannot visually perceive the orientations of lines, drawing them may be difficult, and drawing angles will make no sense. Includes instructions.
New Materials for the AARC Program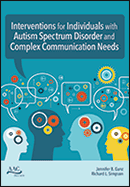 AI Reserve
616.85882
Interventions
Interventions for individuals with autism spectrum disorder and complex communication needs / edited by Jennifer B. Ganz, Ph.D., BCBA-D (Texas A&M University, College Station) and Richard L. Simpson, Ed.D. (University of Kansas, Lawrence). Paul H. Brookes Publishing Co., [2019]
Description: "People who have both autism spectrum disorder and complex communication needs require specialized, multidisciplinary interventions and supports to boost their independence and quality of life. Find up-to-date, evidence-supported information and strategies in this book, the newest volume in the respected Augmentative and Alternative Communication Series. This essential resource brings together more than 30 internationally recognized researchers from three important disciplines: augmentative and alternative communication (AAC), special education, and applied behavior analysis (ABA). Practitioners and clinicians will discover how to combine key interventions from these disciplines to make positive differences in the lives of the people they work with."–Publisher's description.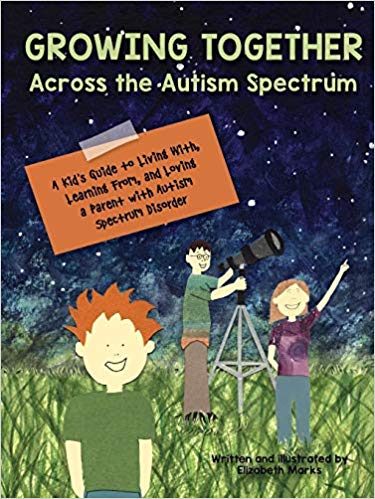 AI Reserve
JUV
616.85882
Marks
Growing together : a kid's guide to living with, learning from, and loving a parent with autism spectrum disorder / written and illustrated by Elizabeth Marks. AAPC Publishing, [2015]
Description: Illustrated children's book intended to help neurotypical children better understand a parent who has an autism spectrum disorder; as such it illustrates some unique autism-related adult behaviors while fostering listening, love and understanding among all family members.–Publisher.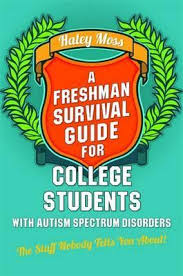 AI Reserve
371.90474
Moss
A freshman survival guide for college students with autism spectrum disorders : the stuff nobody tells you about / Haley Moss ; foreword by Susan J. Moreno. Jessica Kingsley Publishers, 2014.
Description: Provides those with autism advice on surviving the freshman year of college, covering such topics as living away from home, preparing for classes and exams, making friends, coping in social situations, and managing stress.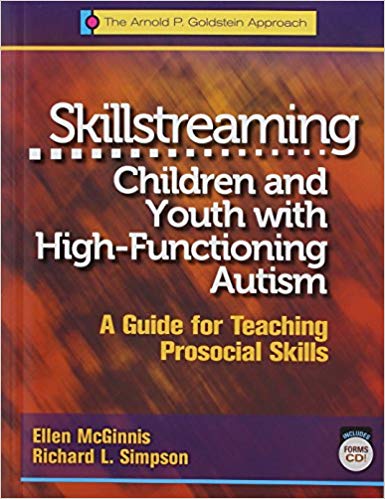 AI Reserve
371.94
McGinnis
Skillstreaming children and youth with high-functioning autism : a guide for teaching prosocial skills / Ellen McGinnis, Richard L. Simpson. Research Press Publishers, [2017]
Description: This new guide employs Skillstreaming's evidence-based four-part training approach-modeling, role-playing, performance feedback, and generalization-to teach prosocial skills in a small-group context. The book includes a total of 80 skills specifically tailored to the needs of learners with high-functioning autism and related disorders. The introduction offers a framework for understanding high-functioning autism disorders, defines unique characteristics of this population, and emphasizes the role of individualized coaching and the assistance of supportive peers in helping these learners meet their unique challenges. The remainder of the book presents skills and related materials. Skill Groups* Group I: Relationship Skills (Beginning and Advanced)* Sample skills: Listening Without Interrupting* Staying on Topic* Sharing* Ending a Conversation* Communicating Preferences* Group II: Social ComprehensionSample skills: Reading Others* Giving Information Nonverbally* Respecting Another's Boundaries* Taking Another's Perspective* Group III: Self- Regulation* Sample skills: Regulating Your Attention* Dealing with Anxiety* No Means No* Dealing with Boredom* Affirming Yourself* Group IV: Problem Solving* Sample skills: Determining Private Information* Planning for Stressful Situations* Considering Alternatives* When a Rule Doesn't Work* Making a Complaint* Group V: Understanding Emotions* Sample skills: Knowing Your Feelings* Feeling Different* Showing Affection* Recognizing Another's Feelings* Understanding Another's Intentions* Group VI: School-Related Skills* Sample skills: Ignoring Distractions* Taking a Break* Following Adult Directions* Organizing Materials* Dealing with Transitions Each skill includes an outline for group leaders with helpful advice for teaching specific skill steps and a listing of appropriate role-play situations. Two reproducible homework reports are provided for each skill. Appendixes provide skill checklists and other evaluation forms, as well as dialogue from two sample Skillstreaming sessions. A CD with printable forms accompanies the book.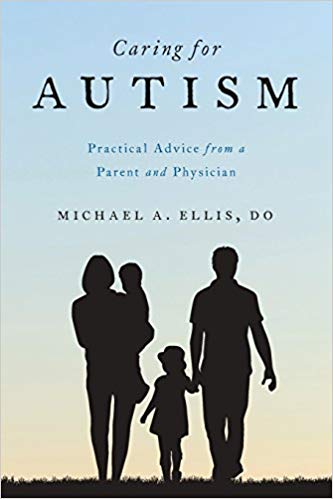 AI Reserve
618.9285882
Ellis
Caring for autism : practical advice from a parent and physician / Michael A. Ellis, DO, Clinical Assistant Professor, Mercer University School of Medicine ; Clinical Associate Professor, Philadelphia College of Osteopathic Medicine (PCOM), GA campus ; Medical Director of Child and Adolescent Psychiatry, the Bradley Center, St. Francis Hospital ; Committee on Lifelong Learning for the Academmy of Child and Adolescent Psychiatry (AACAP), Trustee for Georgia Council on Child and Adolescent Psychiatry, Columbus, GA with Lori Layton Ellis, BS, MPH. Oxford University Press, [2018]
Description: When your child is diagnosed with an Autism Spectrum Disorder, you have questions. As ASD parents themselves, Michael and Lori Ellis provide a holistic view of what comes after diagnosis, answer the most commonly asked questions, discuss what medications and therapies are available, and examine the global impact ASD has on the child's environment.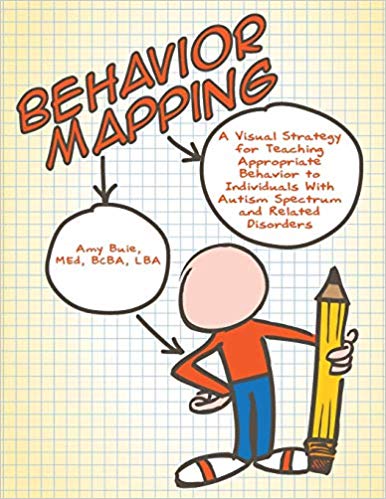 AI Reserve
371.94
Buie
Behavior mapping : a visual strategy for teaching appropriate behavior to individuals with autism spectrum and related disabilities / Amy Buie. AAPC Publishing, c2013.
Description: A manual for creating visual maps to help students whose primary learning style is visual become better problem solvers by literally showing them cause and effect and choices in various situations. The ultimate goal is to make students more successful learners and reduce the incidence of unacceptable behavior.–Publisher.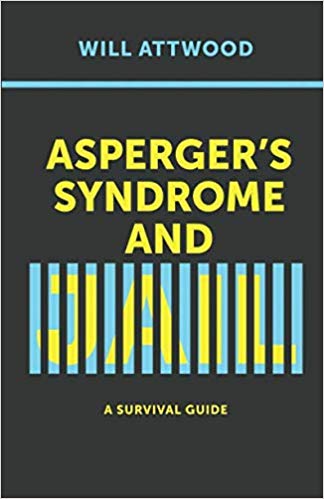 AI Reserve
616.858832
Attwood
Asperger's syndrome and jail : a survival guide / Will Attwood. Jessica Kingsley Publishers, 2019.
Description: Will Attwood was finishing a three-year sentence in prison when he was formally diagnosed with Asperger's syndrome for the first time. After his diagnosis he recognised just how much it had been affecting his life behind bars. This is a practical advice guide for people with autism who have been sentenced to time in prison. Will shares his first-hand knowledge of what to expect and how to behave within the penal system. He sheds light on topics that are important for people with autism, answering questions such as: How should you act with inmates and guards? How do you aboid trouble? What about a prison's environmental stimuli may cause you anxiety? His thoughtful, measured writing debunks rumours about daily life in prison, and will be enormously helpful for anyone with autism in custody, as well as professionals working with offenders on the autism spectrum–back cover.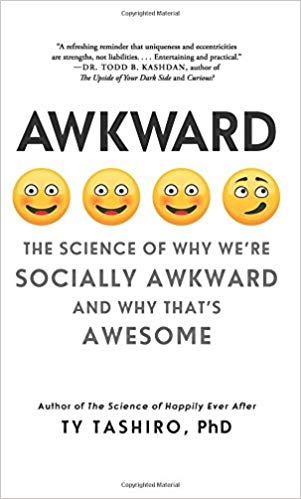 AI Reserve
302
Tashiro
Awkward : the science of why we're socially awkward and why that's awesome / Ty Tashiro, PhD. William Morrow, an imprint of HarperCollinsPublishers, 2018.
Description: Interweaving the latest research with personal tales and real world examples, this offers reassurance and provides valuable insights into how listeners can embrace their personal quirks and unique talents to harness their awesome potential, and more comfortably navigate their complex world.

AI Reserve
155.916
Gates
Trauma, stigma, and autism : developing resilience and loosening the grip of shame / Gordon Gates. Jessica Kingsley Publishers, 2019.
Description: This book presents ground-breaking ideas based on current research on how stigma can cause bodily felt trauma in stigmatised or marginalised people, particularly those on the autism spectrum. Gordon Gates draws on his academic research, professional knowledge as a counsellor, and lived experience with Asperger's syndrome to provide a unique framework for combating the psychological and emotional impact of stigma. Explaining how to develop resilience and essential coping mechanisms to manage distress and improve mental health, this book casts new light on the significance of stigma in mental health, and marks a new way forward for anyone who has been made to feel like an "outsider".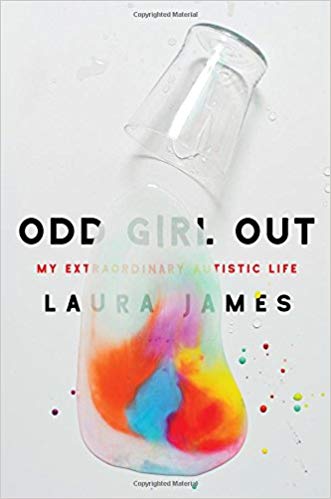 AI Reserve
616.858820092
James
Odd girl out : my extraordinary autistic life / Laura James. Seal Press, 2018.
Description: Laura James knew she was different. She struggled to cope in a world that often made no sense to her, as though her brain had its own operating system. It wasn't until she reached her forties that she found out why: Suddenly and surprisingly, she was diagnosed with autism. With a touching and searing honesty, Laura challenges everything we think we know about what it means to be autistic. Married with four children and a successful journalist, Laura examines the ways in which autism has shaped her career, her approach to motherhood, and her closest relationships.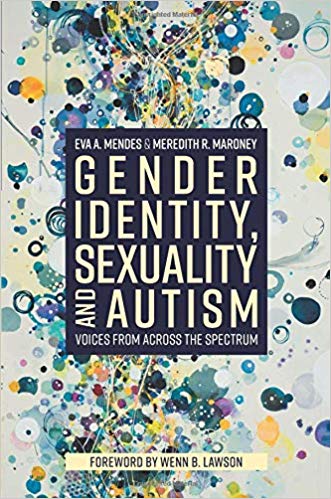 AI Reserve
306.76
Mendes
Gender identity, sexuality and autism : voices from across the spectrum / Eva A. Mendes and Meredith R. Maroney. Jessica Kingsley Publishers, 2019.
Description:Bringing together a collection of narratives from those who are on the autism spectrum whilst also identifying as lesbian, gay, bisexual, transgender, queer, intersex and/or asexual (LGBTQIA), this book explores the intersection of the two spectrums as well as the diverse experiences that come with it. By providing knowledge and advice based on in-depth research and personal accounts, the narratives will be immensely valuable to teenagers, adults, partners and families. The authors round these stories with a discussion of themes across narratives, and implications for the issues discussed. In the final chapter, the authors reflect on commonly asked questions from a clinical perspective, bringing in relevant research, as well as sharing best-practice tips and considerations that may be helpful for LGBTQIA and ASD teenagers and adults. These may also be used by family members and clinicians when counselling teenagers and adults on the dual spectrum. With each chapter structured around LGBTQIA and autism spectrum identities, Gender Identity, Sexuality and Autism highlights the fluidity of gender identity, sexual orientation and neurodiversity and provides a space for people to share their individual experiences.

AI Reserve
618.9285882
Carrasco
The autism help book / Sarah Carrasco. City Bear Press, 2018.
Description: "Your child has been diagnosed with autism, now what? When a child is diagnosed with autism, parents find themselves navigating insurance law, special education services and therapy options. Wouldn't it be easier to have all of this information in one, easy-to-read book? The Autism Helpbook gives parents the tools they need in order to help their child thrive. Written in conversational language, The Autism Helpbook offers practical advice on self-care, obtaining a diagnosis, insurance and Medicaid, biomedical interventions, therapies, education, preparing for adolescence and adulthood, legal considerations and life with autism. Written by the mother of a sixteen-year-old boy with autism, this book offers practical advice for parents, caregivers and professionals in an unintimidating manner. Rather than spending years leaning to navigate systems of care, parents can use this book as a tool to hit the ground running and get their child the services they need in a timely fashion. The only book on the market of its kind, The Autism Helpbook is THE resource guide for parents, family members and professionals."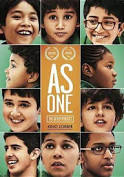 AI Reserve
AV
618.9285882
As One
As one [videorecording (DVD)] : the Autism Project / Image Nation, Abu Dhabi ; co-director and producer, Hana Makki ; producer & executive producer, Danielle Perissi. Kino Lorber Inc., [2017]
Description: Traces the journey of ten children with autism and their families as they struggle and triumph by participating in a theatrical and musical program in the United Arab Emirates.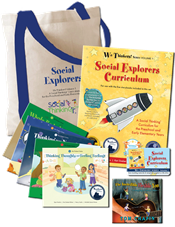 AI Reserve
371.94
WeThinkers
Volume 1
We thinkers Volume 1. Social Thinking Publishing, [2016]
! curriculum manual — 5 storybooks — 1 music CD — 1 USB drive.
Description: A series created to introduce early learners to basic social thinking concepts to help them learn to think about others, notice social clues in their environment, and learn skills to be part of a group. The Social explorers set provides detailed teaching instructions complete with playful structured activities to give students practice in learning/using concepts. Targeted to all children ages 4-7 and especially designed for high-functioning young children with autism spectrum disorders, ADHD and other social learning/social communication challenges.
AV
371.92
Eight
8 magic keys [videorecording (DVD)] : strategies for students with fetal alcohol spectrum disorders / script, Barb Loutrl, Frank Butto, Cheryl JP Johnson ; audio, editing, animation, videographyu, Cheryl JP Johnson. Anchorage School District, STEP Center, Ã2013.
Description: This video presents teaching methods and tips for students with FASD. The eight keys are: concrete, consisten, repeat, routine, simple, specific, structure and supervision. Animated. Based on: Successful intervention strategies 8 magic keys : developing successful interventions for students with FASD. Deb Evensen and Jan Luetke. With feedback from the Anchorage School District FASD Committee, Caring About Kids. ASD Tube, spring 2013
New Materials for the MD Program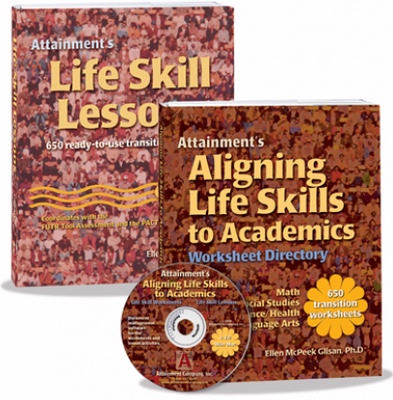 MD Reserve
371.90474
Glisan
Worksheets
Attainment's aligning life skills to academics : worksheet directory : math, social studies, science/health, language arts : 650 transition worksheets / Ellen McPeek Glisan. Attainment Co., Ã2008.
Description: A book and CD set. "Collection of 650 worksheets that support life skill activities and align with math, science/health, social studies, and language arts curriculum areas. Depending on an individual student's needs these materials can be used to supplement regular class activities or can provide the core material for an academic class focused primarily on life skill transition objectives"–Title page verso.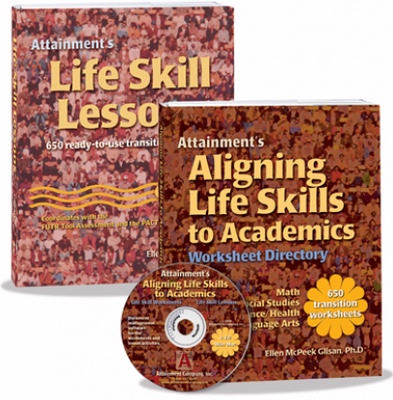 MD Reserve
371.90474
Glisan
Activities
Attainment's life skill lessons : 650 ready-to-use transition activities / Ellen McPeek Glisan. Attainment Co., Ã2008.
Description: "The Life Skill Lessons curriculum provides a method of inserting important life skills instruction into any academic curriculum with minimal interference."–Page 4. "5-minute lessons." "Coordinates with the FUTR Tool Assessment and the PACT."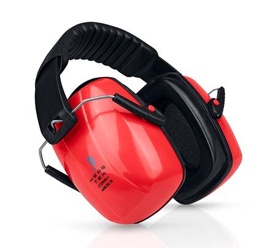 MD Reserve
H40
Heartek
Heartek earmuff. Heartek, 2018.
Description: "Designed to fit all sizes, providing comfort & protecting hearing. Indistrial grade noise reduction for shooting, construction, and more. Twin-point mounted cups for even pressure distribution and fit. Folding style."–Packaging.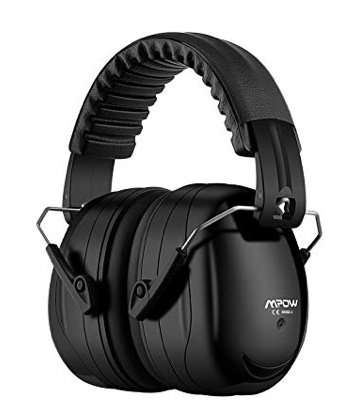 MD Reserve
H41
Mpow
Mpow ear muff. Mpow, 2018.
Description: These noise reducing earmuffs block out harmful or distracting noises. Adjustable.
April 30, 2019