For more information: Search the Library Catalog on the Web
New Library Materials for November 2021
ASMT
401.93
Longo
DRIP : diagnostic record and intervention plan for bilingual language development in children who are deaf or hard of hearing : EY early years / by Mandy Longo, M.S., CCC-SLP & Katherine Robinson, B.A., NIC, ITDS. RIPPLE Language LLC, 2018.
Description: The DRIP-EY protocol gives DHH professionals a method to easily identify any gaps in language development, develop targeted intervention plans, and progress monitor language growth over time. It can be used to ameliorate the language gap in Deaf children caused by Language Deprivation Syndrome. The DRIP-EY provides you with a visual, concrete document to collect the necessary language data, as well as a graph to monitor and analyze progress in both ASL and English. The DRIP-EY has an easy-to-use system to help you calculate the quantity of intervention needed, based on the size of the language gap, as well as tools to aid the professional in developing appropriate language goals of the highest quality. STAFF USE ONLY.
JUV
629.4
Carson
Space : hands-on activities, the latest information, and a colorful learning poster / by Mary Kay Carson. Scholastic Professional Books, 1996.
Description: Organized into five main sections, each section begins with general information about a space topic and is followed by a variety of student activities and reproducible pages related to that topic.
JUV
372.5
Science
Grades2-3
Science. Frank Schaffer Publications, 1994.
Description: Worksheets/ Activity sheets. Safety. Five senses. Dental health. Our human body. Trees. Flowers. Animals. Baby animals. Endangered animals. Dinosaurs. Ecology. Four seasons. Weather. Our solar system. Our sun. Stars. Water. Oceans.
AI Reserve
371.9
Thoonsen
Sensory solutions in the classroom : the teacher's guide to fidgeting, inattention and restlessness / Monique Thoonsen and Carmen Lamp ; Foreword by Professor Winnie Dunn ; Translated by: Meike Ellens, Monique Thoonsen and Carmen Lamp ; Illustrations by Ruud Bijman. J. Kingsley, 2021.
Description: "Sensory processing disorders (SPD) affects 5 to 16 percent of school-aged children. Children with SPD struggle with how to process stimulation, which can cause a wide range of symptoms including hypersensitivity to sound, sight and touch, poor fine motor skills and easy distractibility. This guide to sensory processing in the classroom provides accessible science-based advice suitable for the teacher market to understand these symptoms and how they impact learning. The techniques provided help children feel settled and soothed at school, enabling them to learn and communicate better. Includes interactive quizzes and activities throughout, such as self-assessment, imagined scenarios, flowcharts, graphics etc"-- Provided by publisher.
LP
423
Websters
Webster's new explorer large print dictionary / created in cooperation with the editors of Merriam-Webster.
Description:A large print English language dictionary which includes definitions and pronunciations of over 40,000 words.
AI Reserve
371.94
Droney
The everyday autism handbook for schools / by Claire Droney and Annelies Verbiest. J. Kingsley Publishers, 2022.
Description: A practical, easy-to-read introduction to the ideas and strategies that can be implemented within the classroom to help autistic children achieve their full potential. With an introduction to autism and its key differences, insights from autistic individuals and case studies drawn from years of experience, this is the definitive resource for busy teachers supporting autistic children within a mainstream or specialist school environment. This book provides guidance on a variety of topics related to teaching autistic children in primary school, including adapting the curriculum, ensuring effective communication with staff and parents, fostering emotional regulation, as well as staff self-care. Each chapter includes easy-to-follow guides and resources, providing solutions, direction and support for teachers to help students on the autism spectrum to thrive.
Equipment
EQUIP
G141
Buddha
Buddha Board [games] : master the art of letting go. Buddhaboard.com.
Description: Paint on the surface with water and watch your creation come to life. As the water slowly evaporates your art will magically disappear... leaving you with a clean slate and a clear mind.
EQUIP
BVI132
TactileDoodle
TactileDoodle. American Printing House for the Blind, 2017.
Description: Use TactileDoodle and quickly generate tactile, raised-line graphics to convey a variety of concepts or art within the classroom or at home, including: demonstrate a variety of concepts related to science, math, geography, etc. ; illustrate spatial concepts and simple maps ; practice handwriting skills ; play interactive games (e.g. tic-tac-toe) ; complete more open-ended, artistic drawing activities ; practice tracing skills (e.g. tracing within a stencil or around a 3D object) ; provide tactile illustrations during teachable moments. For use with Tactile Drawing Film.
Braille Books
BRAILLE
David
The great ice engine [braille] : Anna & Elsa / by Erica David. TBE Sisterhood Braille Binder, 2018.
Description: When Kristoff and the ice harvesters challenge Oaken and his new invention to a friendly contest, Oaken, Elsa, and Anna becomes embroil in a mystery involving a missing ice harvesting machine.
BRAILLE
Perkins
Hand, hand, fingers, thumb [braille] / Al Perkins. TBE Sisterhood Braille Bindery Volunteers.
Description: Easy-to-read rhyming text describes what can be done on a drum with hand, fingers and thumb.
BRAILLE
Perkins
The nose book [braille] / by Al Perkins. TBE Sisterhood Braille Bindery Volunteers.
Description: "I see a nose on every face. I see noses every place!" Noses come in all shapes, colors, and sizes and are handy to have for sniffling, smelling, and . . . playing horns? This simple, sometimes silly story offers little ones a first ode to the nose and all that it does.
BRAILLE
Greenhut
Framed in France [braille] / created by Jeff Brown ; written by Josh Greenhut. TBE Sisterhood Braille Bindery Volunteers.
Description: "Stanley Lambchop is whisked away to Paris, where he must help catch a mastermind art thief at the historical Louvre museum by posing a painting"-- Provided by publisher.
BRAILLE
Gelman
More spaghetti, I say! [braille] / by Rita Golden Gelman. TBE Sisterhood Braille Bindery.
Description: Minnie the monkey is too busy eating spaghetti--all day, in all ways--to play with her friend Freddie.
BRAILLE
Berenstain
Old hat, new hat [braille] / by Stan and Jan Berenstain. TBE Sisterhood Braille Bindery Volunteers.
Description: Can the perfect old hat really be replaced by a new one?
BRAILLE
Berenstain
The Berenstain bears and the double dare [braille] / Stan & Jane Berenstain. TBE Sisterhood Braille Bindery Volunteers.
Description: Brother Bear feels excited about joining Too-Tall Grizzly's gang until the members dare him to steal one of Farmer Ben's juicy watermelons.
BRAILLE
Seuss
The foot book [braille] / by Dr. Seuss. TBE Sisterhood Braille Bindery Volunteers.
Description: Beginner's text describes all sorts of feet doing all sorts of things.
BRAILLE
Worth
Oh say can you seed! [braille] / Bonnie Worth. TBE Sisterhood Braille Bindery Volunteers.
Description: The Cat in the Hat tells children what plants are used for, how plants grow, and the different parts of a plant.
BRAILLE
411
BrailleFun
Braille FUNdamentals : UEB : primary level / Shannon Durst, edited by Margaret Edwards. Texas School for the Blind and Visually Impaired, 2020.
Description: Braille FUNdamentals is a comprehensive program for teaching the braille code. The sequence for introducing the braille symbols has been organized into 56 clusters of letters, numerals, wordsigns, strong contractions, groupsigns, shortform words, initial-letter contractions, punctuation indicators, and special symbols, with specific clusters devoted to reading practice. Within each cluster an extensive set of instructional materials is provided. Also included are a Pre-Braille Evaluation, two Braille Evaluations, ideas for tracking practice and ideas for games. All lessons include the following instructional components: review of three previous clusters ; introduction of new symbol(s) ; discrimination of new symbol(s) ; listening activities ; literature activities ; reading activities ; writing activities.
11 sets (each with teacher's guide plus 5 student books)
Updated November 16, 2021
New Library Materials for October 2021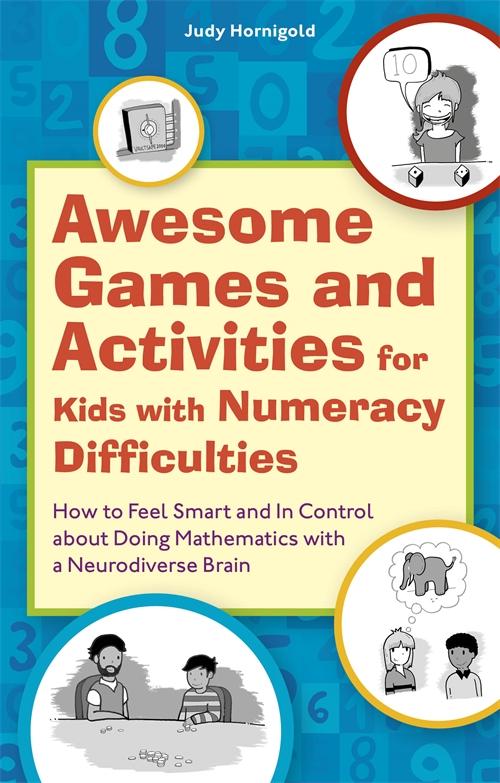 "
AI Reserve
513
Hornigold
Awesome games and activities for kids with numeracy difficulties : how to feel smart and in control about doing mathematics with a neurodiverse brain / Judy Hornigold ; illustrated by Joe Salerno. Jessica Kingsley Publishers, 2021.
Description: "Has maths ever made you feel anxious, confused or like you just don't get it? This is an entertaining collection of mathematical games and curiosities for you to astound your family and friends with. You don't have to follow the chapters in a certain order - you can use this book however you would like, whether you want to get creative, play a game or impress your friends with a clever trick. Designed to spark a child's enthusiasm for maths and make learning simple, this book will help children to grasp the fundamental concepts in maths through exploration and play. This book will appeal to all learning styles and abilities but is particularly relevant for those with specific learning difficulties such as dyscalculia. Building self-esteem and promoting a growth mindset, these activities will help readers to effortlessly develop their number skills, empowering even the least confident learner with a deeper understanding of maths"-- Provided by publisher<br>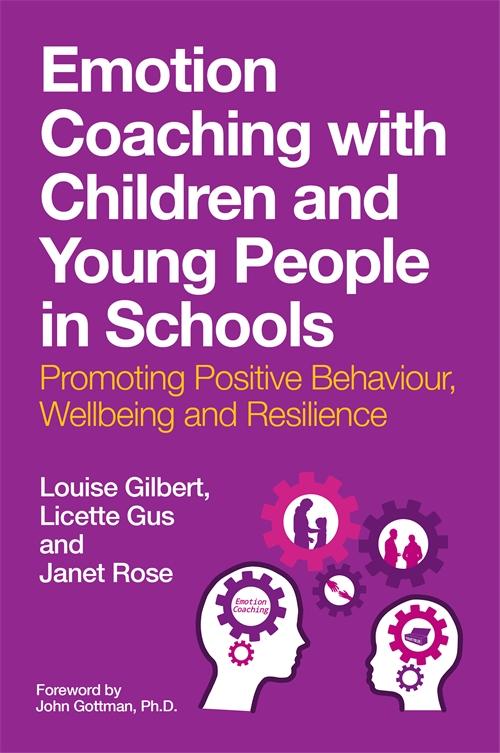 AI Reserve
370.1534
Gilbert
Emotion coaching with children and young people in schools : promoting positive behaviour, wellbeing and resilience / Louise Gilbert, Licette Gus and Janet Rose. Jessica Kingsley Publishers, 2021.Description: "Emotion Coaching (EC) is a communication strategy which supports young people to self-regulate and manage their stress responses. Authors are leading experts in EC and established Emotion Coaching UK(ECUK) in 2015. Originally developed for parents, EC has shown to be highly successful in educational settings too, which is why the authors pioneered the introduction of it into UK (primary and secondary) schools and community settings. Their work has been adopted by many other organisations"-- Provided by publisher.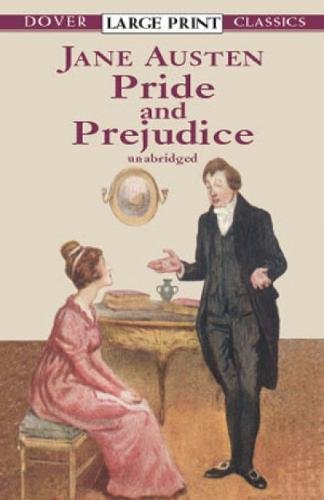 AI Reserve
618.9285882
Lynch
Anxiety management for kids on the Autism spectrum : your guide to preventing meltdowns and unlocking potential / Christopher Lynch. Future Horizons Inc., 2019.
Description: "Anxiety can be overwhelming for children with autism. It doesn't need to be. The anxiety levels commonly found in children with autism affect social skills, memory, learning, and attention span--and often lead to meltdowns. Those who live or work with kids on the spectrum are acutely aware of how disruptive anxiety can be. However, we are rarely provided with clear guidance on how to manage this anxiety. This book bridges that gap. Through his twenty-plus years as a clinical psychologist, Dr. Lynch has devoted his career to relieving distress in kids with autism and related disorders. Lynch identifies five factors that are commonly known to elicit anxiety in children with autism and breaks down how to tackle each topic in a manageable and effective way." -- Provided by publisher.
EQUIPMENT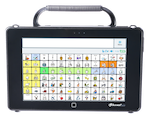 EQUIP
C132
Accent800
Accent 800 [device]. Prentke Romich, 2016.<br>
Description: Model ACN800-20. Smaller and more portable, the Accent 800 offers advanced functionality and user-friendly features. ... offers a choice of vocabulary options featuring Unity with LAMP Words for Life, CoreScanner, and WordCore. Other available vocabulary options include Essence for literate adults and WordPower. The Accent 800 runs both PRC's NuVoice and Empower™ software and offers built in support resources for clinicians and clients. Choice of Unity and LAMP Words for Life, Essence, WordPower or UNIDAD language systems; Battery Charger Included: 18-30 Volt Input; Can also charge from 12 volt car charger (not included); User Manual in Device; Built-in Wi-Fi Capabilities*; Built-in Handle; Built-in Wire Stand; USB Flash Drive; Bluetoothª Phone Interface; Front and rear-facing Camera; Stylus Included; Voices. For information on voices available for your device, please visit store.pr-saltillo.com/voices. * Requires access to local Wi-Fi network. Wi-Fi is used for NuVoice updates. On dedicated device Wi-Fi does not give access to the internet or an internet browser. Weighs 2.5 pounds, 8" diagonal screen, screen resolution 1920 x 1200, battery life 8-10 hours, synthesized speech with digitized speech capacity.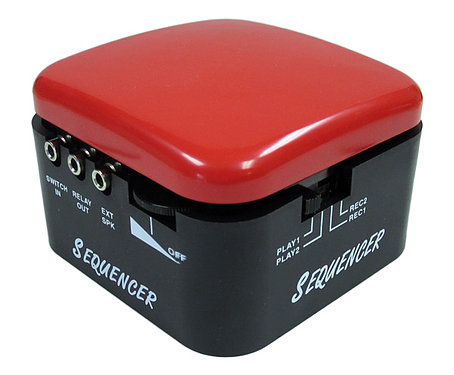 EQUIP
C132
Accent800
Sequencer [device]. Adaptivation, Incorporated, 1999.
Description: The Sequencer is a communication aid that allows you to record and play back messages in sequence. The Sequencer has 3 minutes of record time, 90 seconds per level. Each level is recorded independently. Can also be used as a single- message device! The Sequencer has an external switch jack, an external speaker jack and a relay jack for cause-effect. The Sequencer has excellent sound quality and a long battery life. Includes one 9-volt battery. Dimensions: 3.5 in x 3.5 in x 2.25 in. Weight: 10 oz.
Large Print, Braille and Tactile Books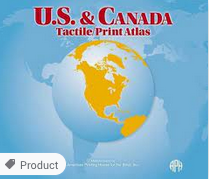 BRAILLE
912
UnitedStates
US. & Canada tactile/print atlas : political, geographic, and thematic maps of the northern North American continent. American Printing House for the Blind, 2013.
Description: The U.S. & Canada Tactile/Print Atlas is a reference volume of thematic maps for use in geography, history, or social studies classes in middle grades or higher, or for general informational use outside the classroom. Each page spread has a combined braille and print key paired with a print map in contrasting colors and a clear tactile overlay. The maps are held in a three-ring binder, so pages can easily be removed as needed. The page size is 11.5 x 11 inches, with some larger maps presented as foldouts. Included Maps: North America ; Canada and the U.S. – Major Cities ; Canada and the U.S. – Land Regions ; Canada and the U.S. – Elevation ; Canada and the U.S. – Climate ; Canada ; Canada – Western Provinces ; Canada – Eastern Provinces ; The Unites States (foldout) ; Northeastern United States ; U.S. – Rivers (foldout) ; U.S. – Economy (foldout) ; U.S. – Northwest (two pages) ; U.S. – Southwest (two pages) ; U.S. – Midwest and Great Plains (two pages) ; U.S. – South (two pages) ; U.S. – Middle Atlantic ; U.S. – Middle Atlantic Coast ; U.S. – Northeast ; U.S. – New England Coast ; U.S. – Alaska ; U.S. – Hawaii.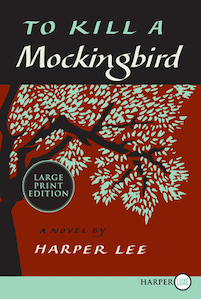 LP
Lee
To kill a mockingbird [large print] : a novel / Harper Lee. HarperLuxe, [2010]
Description: The explosion of racial hate and violence in a small Alabama town is viewed by a young girl whose father defends a black man accused of rape.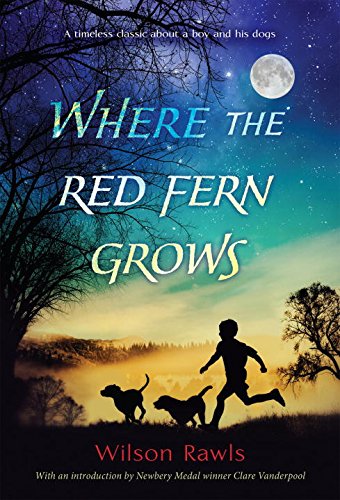 LP
Rawls
Where the red fern grows : the story of two dogs and a boy [large print] / Wilson Rawls. Thorndike Press, a part of Gale, a Cengage Company, 2018.
Description: A young boy living in the Ozarks achieves his heart's desire when he becomes the owner of two redbone hounds and teaches them to be champion hunters.


LP
Raskin
The Westing game [large print] / by Ellen Raskin. ABC-CLIO, 1988, c1978.
Description: The mysterious death of an eccentric millionaire brings together an unlikely assortment of heirs who must uncover the circumstances of his death before they can claim their inheritance.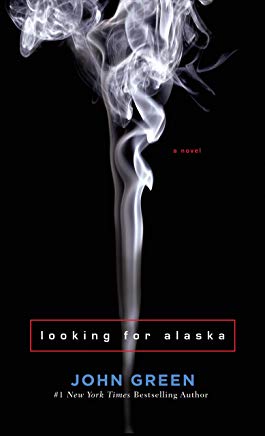 LP
Green
Looking for Alaska [large print] / John Green. Thorndike Press, a part of Gale, Cengage Learning, 2015.
Description: Sixteen-year-old Miles' first year at Culver Creek Preparatory School in Alabama includes good friends and great pranks, but is defined by the search for answers about life and death after a fatal car crash.


LP
Paterson
Bridge to Terabithia [large print] / Katherine Patterson ; illustrated by Donna Diamond. ABC-Clio, 1987, Ã1977.
Description: The life of a ten-year-old boy in rural Virginia expands when he becomes friends with a newcomer who subsequently meets an untimely death trying to reach their hideaway, Terabithia, during a storm.


LP
McCarthy
The road [large print] / Cormac McCarthy. Center Point Pub., 2007.
Description: In a novel set in an indefinite, futuristic, post-apocalyptic world, a father and his young son make their way through the ruins of a devastated American landscape, struggling to survive and preserve the last remnants of their own humanity.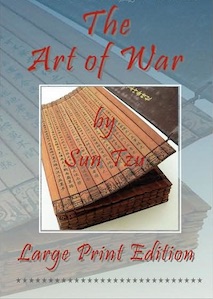 LP
355.02
Tzu
The art of war [large print] / by Sun Tzu ; translated by Lionel Giles ; edited by Shawn Conners. El Paso Norte Press, Ã2009.
Description: The ancient Chinese general Sun Tzu is universally recognized as the greatest military strategist in history, a master of warfare interpretation. This condensed version of his influential classic imparts the knowledge and skills to overcome every adversary in war, at the office, or in everyday life.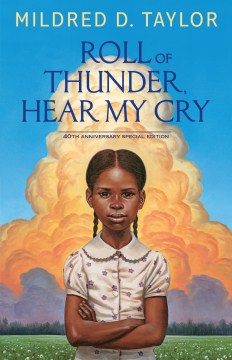 LP
Taylor
Roll of thunder, hear my cry [large print] / by Mildred D. Taylor ; introduction by Jacqueline Woodson. Thorndike Press, 2018.
Description: A black family living in Mississippi during the Depression of the 1930s is faced with prejudice and discrimination which its children do not understand.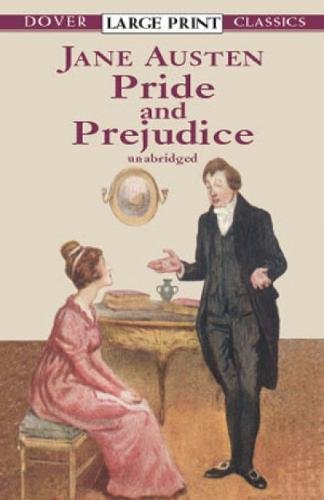 LP
Austen
Pride and Prejudice [large print] / Jane Austen. Dover Publications, 2001.<br>
Description: "A headstrong young woman and her aristocratic suitor must overcome their respective impediments to a happy ending? his pride must be humbled and her prejudice dissolved. The consummate artistry of the author transforms this effervescent tale of a rural romance into a witty, shrewdly observed satire of English country life."--Publisher's website.
BRAILLE
Sorensen
Miracles on Maple Hill [braille] / Virginia Sorensen. Harcourt Publishing Company, An Odyssey/Young Classic, 1956, 2016. Produced in braille by TBE Sisterhood, Braille Bindery Volunteers.
Description: 4 volumes of braille. As a newly returned POW, a father experiences difficulty in adjusting to his old way of life. When the family moves into a country farmhouse, his ten-year-old daughter sees magic in the changing seasons, and eventually in the changes in her father.
Updated October 27, 2021
New Library Materials for September 2021
New Assistive Devices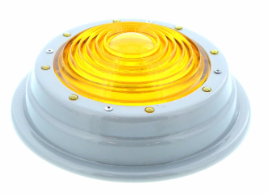 EQUIP
SS109
TailLight
Tail light switch say-it-play-it [device] . Enabling Devices, Inc., 2017.
Description: All it takes is a gentle touch to activate this sense-ational switch that plays a 20-second long message, as it lights up and vibrates. Particularly well-suited for the visually impaired, the Tail light Switch can also be used to turn on toys and devices. Takes 4 AA batteries. Ages 3 years +, or as developmentally appropriate.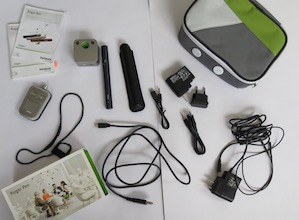 EQUIP
H43
RogerPen
Roger pen [device] / Phonak. Phonak, [2017?]
Description: It transmits the signal automatically through high-quality sound and is able to connect via Bluetooth to cell phones and other audio inputs for listening to TV and multimedia. The Roger Pen transmits the signal to your hearing aids through a receiver. Note: does not include RCA/Cinch adapter for TV or HiFi.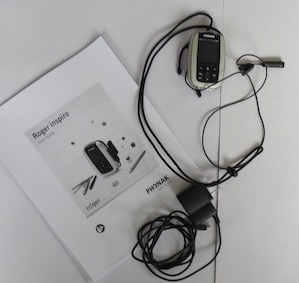 EQUIP
H44
RogerInspiro
Roger Inspiro wireless FM microphone [device] / Phonak. Phonak, [2017?]
Description: Roger inspiro is a wireless microphone that together with Roger receivers gives children high-quality access to the voice of the teacher or parent, especially in noisy conditions. Roger inspiro can be used with a shirt-worn clip microphone (iLapel) or a head-worn microphone (EasyBoom). Roger inspiro can also be used in a network together with other Roger microphones. Ideally suited to teachers .... The teacher uses the microphone, which will connect with a receiver attached to the student's hearing aids.
EQUIP
H45
TVMusic
Phonak TV and music set [device] / Phonak. Phonak, [2017?]
Description: Wirelessly connects hearing aids to television and other entertainment or communication devices.
New Books for the AARC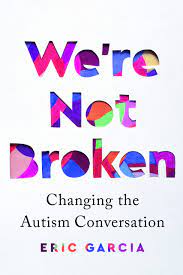 AI Reserve
616.858820092
Garcia
We're not broken : changing the autism conversation / Eric Garcia. Houghton Mifflin Harcourt, 2021.
Description: Garcia began writing about autism because he was frustrated by the media's coverage of the myths that the disorder is caused by vaccines, the narrow portrayals of autistic people as white men working in Silicon Valley. As a Latino, a graduate of the University of North Carolina, and working as a journalist covering politics in Washington D.C., Garcia realized he needed to put into writing what so many autistic people have been saying for years; autism is a part of their identity; they don't need to be fixed. From education to healthcare, he explores how autistic people wrestle with systems that were not built with them in mind. -- adapted from jacket.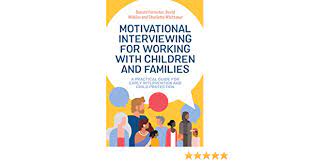 AI Reserve
362.82
Forrester
Motivational interviewing for working with children and families : a practical guide for early intervention and child protection / Donald Forrester, David Wilkins, and Charlotte Whittaker. Jessica Kingsley Publishers, 2021.
Description: Drawing on 20 years of practical experience, research and teaching in the field, this book is a comprehensive guide on the use of Motivational Interviewing (MI) in child protection and family social work. MI increases the likelihood of behavioural change, working with client resistance to encourage a constructive environment when initiating difficult conversations. This makes it particularly effective for child and family social care. Drawing on over 500 studies spanning 11 local authorities, this book uses recordings of real meetings between social workers and families to explain what MI is, how it can be used in child and family social work and how to improve MI skills. An invaluable resource for frontline child protection and family social workers, this book will enable to help you to better understand the needs of the people you support and be more effective in providing the right kind of support.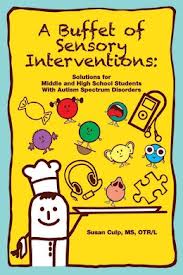 AI Reserve
618.9285882
Culp
A buffet of sensory interventions : solutions for middle and high school students with autism spectrum disorders / Susan Culp. AAPC Publishing, 2011.
Description: "... offers a smorgasbord of sensory-based interventions for use by educators, occupational therapists, and parents. This practical and well-researched tool is unique because it focuses on middle and high school students, whose sensory needs are often overlooked. For this age group, the author emphasizes the importance of fostering independence, self-advocacy and self-regulation as a way to for teens with autism spectrum disorder (ASD) to take ownership of their sensory needs as they transition into adulthood. Using simple terminology and illustrations, the book also: explains sensory basics, describes the sensory systems, discusses sensory challenges experienced by those with ASD, helps develop daily educational interventions through assessment of sensory needs. Parents and educational team members working with teens with ASD will benefit from adding this resource to their library."--Publisher's website.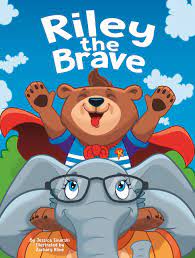 AI Reserve
JUV
Sinarski
Riley the brave : the little cub with big feelings! : help for cubs who have had a tough start in life / Jessica Sinarski ; illustrated by Zachary Kline. Jessica Kingsley Pub., 2021.
Description: "It's about Riley the bear cub, who has mixed up feelings about the past. He used to try to be brave by learning to be tough, to save food when he could find it, to blend into the background so nobody could see him - now he's learning new ways to be brave in new, safer ways that are good for him"-- Provided by publisher. Ages 3-7.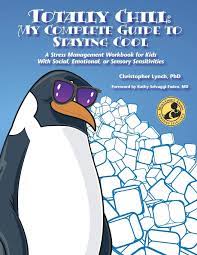 AI Reserve
155.4189042
Lynch
Totally chill, my complete guide to staying cool : a stress management workbook for kids with social, emotional, or sensory sensitivities / Christopher Lynch ; foreword by Kathy Selvaggi-Faden. AAPC Pub., 2021.
Description: Workbook to help students cope with and develop ways to prevent stress and anxiety. Topics include relaxation, flexible thinking, problem solving, getting organized, being healthy, getting along with other kids and using strengths and talents. Ages 8 to 13.
AI Reserve
616.85882
Parikh
Autism activity book for kids : 50 fun exercises to build confidence and improve communication skills / Puja Trivedi Parikh, LCSW, BCBA ; illustrations by Sean Sims. Rockridge Press, 2021.
Description: A book full of interactive activities that help kids with autism spectrum disorders (ASD) to build confidence, communication skills, and thrive. Ages 4-8.
Updated September 14, 2021
New Library Materials for August 2021
616.042
Angelman
Angelman Syndrome A to Z : parents share tips and anecdotes / Angelman Syndrome Foundation. 2020.
Description: A resource for parents, caregivers, doctors, thereapists, teachers and anyone involved in the care of a person with AS. The information comes from tips, anecdotes, and discoveries from personal experiences.
Braille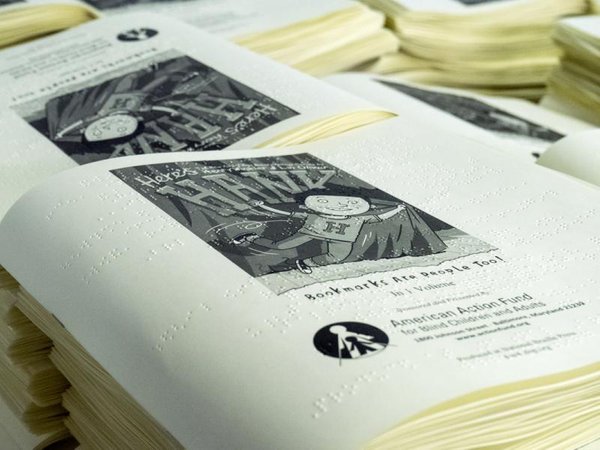 BRAILLE
Draper
Sassy : the silver secret / Sharon M. Draper. American Action Fund for Blind Children and Adults, [2020?]
Description: Because she has a terrible singing voice, fourth-grader Sassy must use a different talent to be part of her school's musical performance on the importance of saving our planet. Includes "Fifteen ways that you can help save our earth."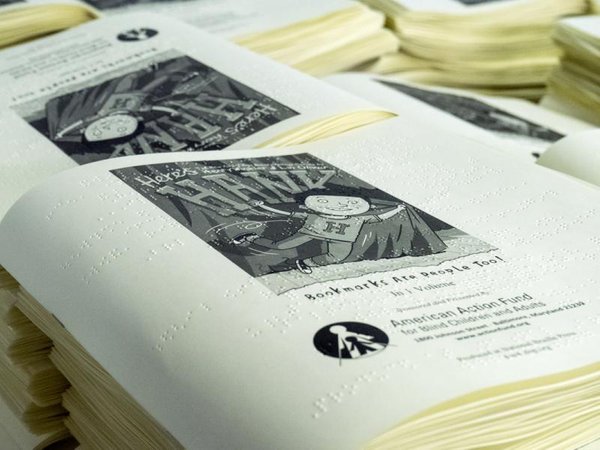 BRAILLE
Draper
Sassy : the dazzle disaster / Sharon M. Draper. American Action Fund for Blind Children and Adults, [2020?]
Description: Sassy Simone Sanford plans a fabulous dinner party for her fourth grade class, but it turns into a recipe for disaster when her dog eats the food, her friends make a mess, and the new girl in school is missing.

BRAILLE
English
Skateboard party [braille} / Karen English. American Action Fund for Blind Children and Adults, [2021]
Description: "Richard can't wait to show off his skills at a friend's skateboard birthday party, but a note home from his teacher threatens to ruin his plans"-- Provided by publisher.
Updated August 31, 2021
New Library Materials for April 2021
Equipment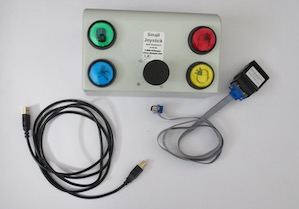 EQUIP
SW147
Small Joystick
Small joystick [device]. RJ Cooper & Associates, Inc., [201-?]
Description: This small joystick closely resembles that of a power wheelchair. The joystick actions and speeds are identical between version. No software is needed; it appears as a mouse to any devices. The drag function holds the click down for you. Tap once to set the beginning point/icon, move, then tap again to release it. Tapping another button will result in finishing your drag at that screen location, and execute the new function. Box has 4 large buttons: drag, right-click, double-click, left-click. To use with an iPad, you will need a lightening-to-USB card reader adapter. For Android, there is usually a small micro-USB port, and an OTG adapter will be needed for use with that device.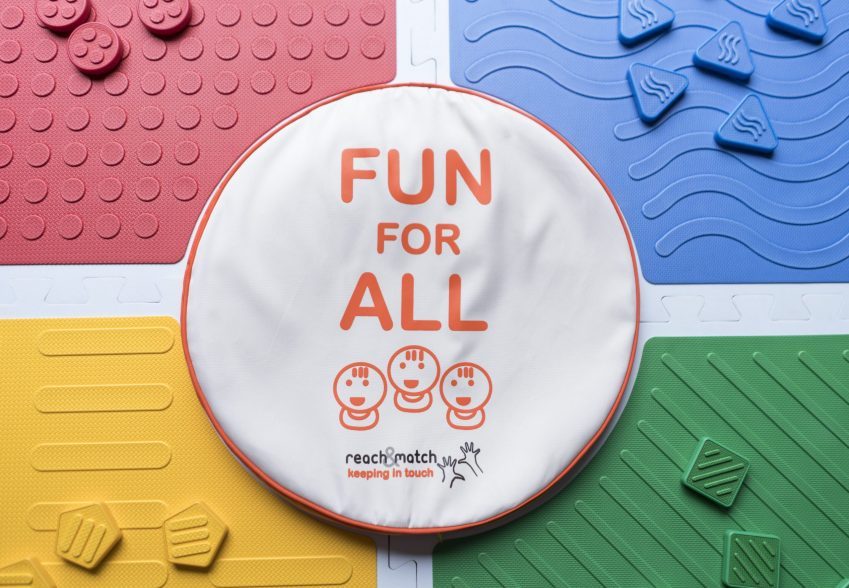 EQUIP
BR62
ReachMatch
Reach & Matchª Learning Kit [kit] : keeping in touch / project leader, Karen J. Poppe. American Printing House for the Blind, Ã2015.
Description: "... provides toddler training for manual dexterity and identifying tactile patterns. It provides pre-schoolers with braille and print learning, motor development, direction, and spacial awareness training. Originally created for children with BVI, a preliminary review revealed that children with autism also enjoy playing and learning with Reach & Match. ... includes four large puzzle piece mats, each a different color: red, blue, green, and yellow. One side of each mat features a texture with a tactile pattern that matches corresponding tiles. The other side of the mats has the same texture but with a recessed white path about the width of an adult finger. There are cut-out shapes that correspond to the same tiles. The tiles are stored in a round pillow with a zipper closure that is placed in the middle of the four large puzzle mats."--APH website.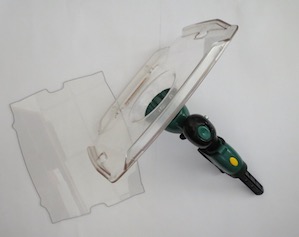 EQUIP
CO113
iPadMount
[IPad mount] [device]. Community Playthings ; Rifton Equipment, [20--?] Description: Platform for iPad, with clear overlay, on adjustable clamp for use with tubing.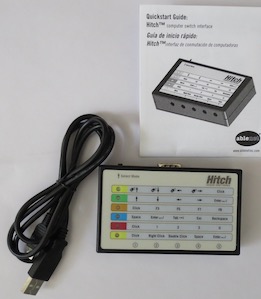 EQUIP
SW148
Hitch
Hitch™ : computer switch interface. AbleNet Inc., 2013.
Description: This can be used to connect up to 5 switches (standard plug) or one joystick (9-pin D plug). Works with Macintosh or Windows.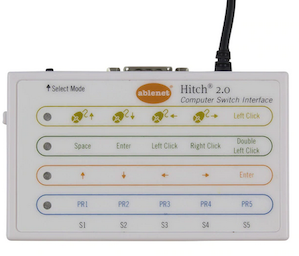 EQUIP
SW149
Hitch2
Hitch™ 2 : computer switch interface. AbleNet Inc., [20-?]
Description: "... is a plug-and-play USB computer switch interface with inputs for up to five switches or one joystick with a 9-pin D plug. When used with switch accessible software, users are able to control their computer, actively learn, and have fun. For macOS Sierra, El Capitan, Yosemite, or Mavericks users, turn on Switch Control for full computer access with one or multiple switches. In addition, Hitch 2 includes a mouse control mode that enables a user to control the on-screen mouse cursor with a joystick or multiple switches. ... Simplified user interface that includes core keystrokes commonly used by software for switch access ; ability to program one to four keystrokes of your choice ; integrated USB connection ; improved 9-pin D connection for joysticks. Compatible with Windows, macOS, Chrome, and Android devices with a USB connection. Requires switch accessible software."--publisher's website. Works with Macintosh or Windows.
Books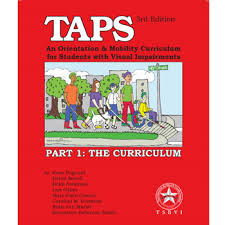 362.4
Pogrund
3rd edition
Teaching age-appropriate purposeful skills : an orientation & mobility curriculum for students with visual impairments / by Rona Pogrund [and others]. Third edition. Texas School for the Blind and Visually Impaired, c2012.
Description: For orientation and mobility specialists who serve students ages 3 to 21 who may also have other impairments. This curriculum includes goals, objectives, and teaching strategies as well as functional mobility tasks, for the following environments: home/living, campus, residential, commercial and public transportation, as well as an ambulatory devices section. The four-part set also includes an accompanying O&M evaluation, extensive appendices containing a wide range of O&M related topics, and a supplement that details street crossing strategies. Contents: pt. 1. The curriculum -- pt. 2. Comprehensive initial and ongoing evaluation -- pt. 3. Appendices -- pt. 4. Supplement: street crossings for travelers who are visually impaired / Wendy Scheffers, Linda Myers. Includes one flash drive with documents from all 4 volumes.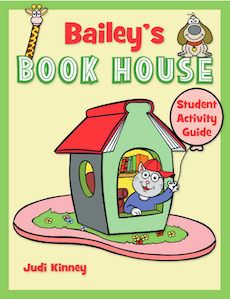 MD Reserve
372.4
Kinney
Bailey's book house : student activity guide / Judi Kinney. Attainment Company, Inc., ; Boston, Massachusetts : Houghton Mifflin Learning Technology, c2008.
Description: "... presents the alphabet, prepositions and stories with engaging characters and many opportunities for language learning. Gives students practice on difficult-to-learn concepts--like prepositions, letter sounds, writing letters, common adjectives, plus three-letter and compound words."--publisher's web site. Ages 2 to 6.

MD Reserve
510
Kinney
Millie's math house : student activity guide / Judi Kinney. Attainment Company, Inc. ; Boston, Massachusetts : Houghton Mifflin Learning Technology, c2008.
Description: " ... features interactive activities covering arithmetic, patterns and problem solving. Gives students practice on patterns, numerals, counting, graphing, plus simple addition/subtraction. "--publisher's website. Ages 2 to 6.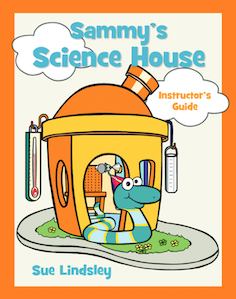 MD Reserve
507
Lindsley
Sammy's science house : instructor's guide / Sue Lindsley. Attainment Company Inc. : Boston, Massachusetts : Houghton Mifflin Learning Technology, c2008.
Description: "... helps young scientists build their understanding of biology, weather and observation skills."--publisher's website. Contents: Weather machine -- Recycle it! -- Workshop -- Sorting station -- Make a movie -- Acorn pond -- Create-a-critter. Ages 3-6.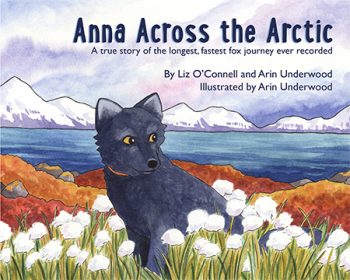 JUV
OConnell
Anna across the Arctic : a true story of the longest, fastest fox journey ever recorded / by Liz O'Connell and Arin Underwood ; illustrated by Arin Underwood. WonderVisions, 2020.
Description: Anna Across the Arctic is a true story of Anna, a four-pound blue morph fox, outfitted with a tracking satellite collar. Scientists follow her astonishingly fast journey across the top of the world. She traveled 2,176 miles in 76 days.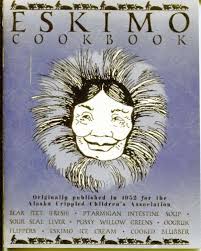 ER
641.5
Eskimo
Eskimo cookbook. On the Wall Productions, [200-?]
Description: Includes such local specialties as Soured Seal Liver; Buegwakuk; Willow Meats; Dried Salmon Eggs and Berries; Fried Shee Fish.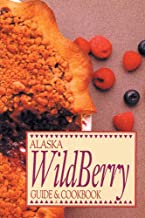 641.647
Alaska
Alaska wild berry guide and cookbook / by the editors of Alaska magazine ; [illustrations by Virginia Howie]. Alaska Northwest Pub. Co., c1982.
Description: This cookbook contains the best of cooking & berry hunting. Identify Alaska's multitude of berries through color photos, detailed drawings, and descriptive text; then use the helpful recipes to created delicious results.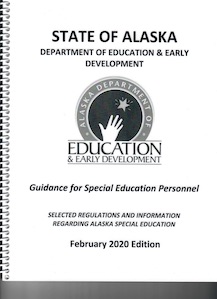 REF
372.2
Guidance
Guidance for special education personnel : selected regulations and information regarding Alaska special education. State of Alaska, Department of Education and Early Development, 2020.
Description: A guide for special education directors working in Alaska; its purpose is to clarify requirements for the operation of district special education programs. Includes regulatory information. Braille Books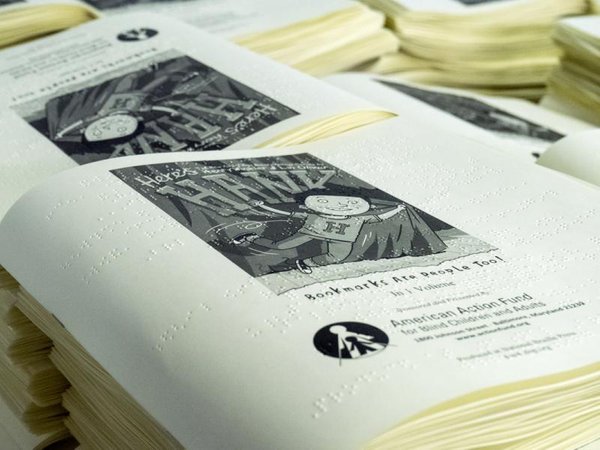 BRAILLE
Gutman
Mrs Lane is a pain! [braille] / Dan Gutman. Produced at National Braille Press, [2020?].
Description: "It's time for the annual Ella Mentry School talent show, and this year Principal Klutz has hired a wacky professional, Mrs. Lane, to help the kids with their talents"-- Provided by publisher.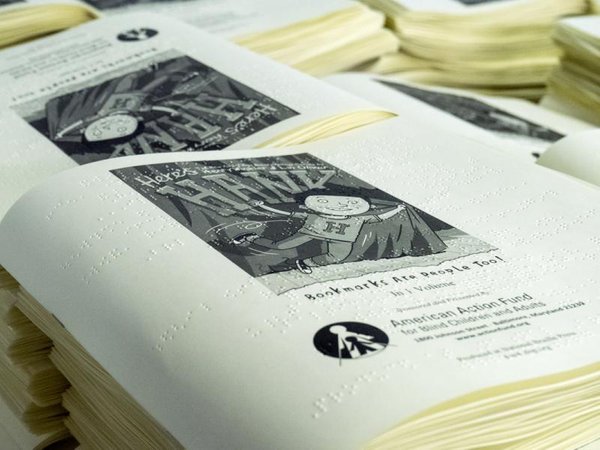 BRAILLE
Gutman
Miss Klute is a hoot! [braille] / Dan Gutman. Produced at National Braille Press, [2020?].
Description: "Story time goes to the dogs when Ella Mentry School gets a therapy dog to help kids with their reading skills"-- Provided by publisher.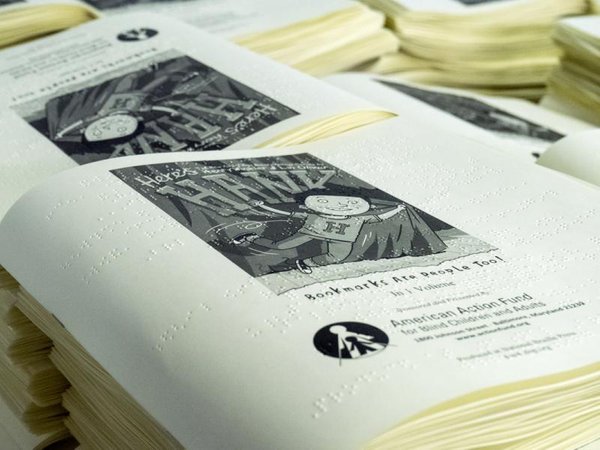 BRAILLE
Gutman
Mr Jack is a maniac! [braille] / Dan Gutman. Produced at National Braille Press, [2020?].
Description: "A. J. and the Ella Mentry School gang learn some unusual self-defense moves from a wacky teacher who thinks he's an action hero"-- Provided by publisher.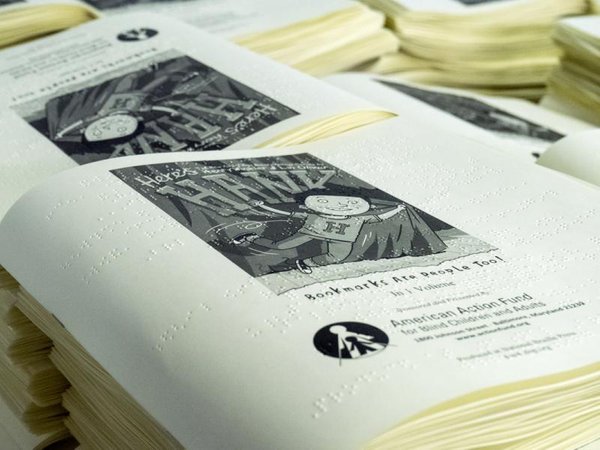 BRAILLE
Draper
Little Sister is not my name! [braille] / Sharon M. Draper. Produced in braille by Clovernook Center for the Blind and Visually Impaired, [2020].
Description: Fashion-savy Sassy does not like being the smallest student in her fourth-grade class, until a family emergency calls for a pint-sized hero. Two volumes.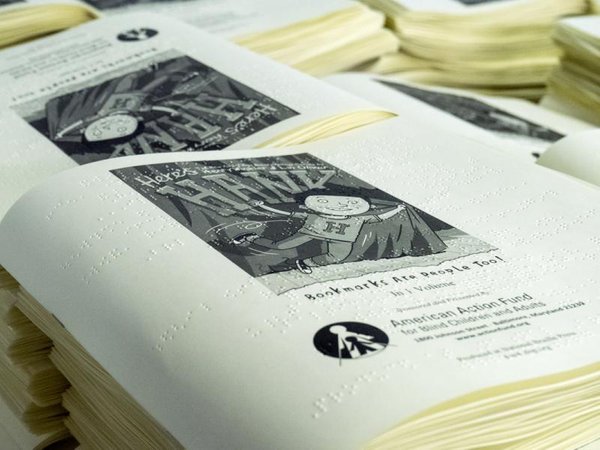 BRAILLE
Draper
Sassy : the birthday storm [braille] / Sharon M. Draper. American Action Fund for Blind Children and Adults, [2020?]
Description: While in Florida to celebrate her Grammy's birthday, nine-and-a-half-year-old Sassy worries that an approaching hurricane will ruin not only the party, but a nest of sea turtle eggs, as well. Includes facts about hurricanes and sea turtles. Two volumes.
Assessments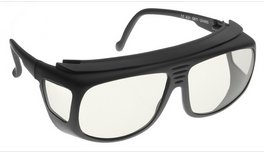 ASMT
612.84
NoIR
Frames
[Glasses frames evaluation kit]. NoIR Medical Technologies, 2021.
Description: Glasses frames for evaluation. There are no lenses in these frames, but NoIR glasses can be ordered by determining the appropriate size and shape of frame, and by determining the type of lenses needed. Types of frames: KM (pediatric size) -- KS (small pediatric wraparound) -- 30 (wraparound) -- 31 (small fitover) -- 34 (wraparound, medium/large) -- 35 (sport) -- 36 -- 38 (fitover, large) -- 39 (fitover, extra-large) -- 51 (universal fitover, medium) -- 52 (wraparound) -- 53 (fitover, medium) -- 56 (wraparound).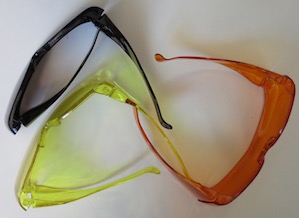 ASMT
612.84
NoIR
Glasses
[NoIR glasses evaluation kit]. NoIR Medical Technologies, 2021.
Description: Protective eyewear to reduce glare. Kit has a variety of lenses for evaluation. For use with the NoIR frame set, to determine what combination is best for an individual. Types of glasses: 7 (brown) -- 21 (grey) -- 33 (gray-green) -- 40 (brown) -- 465-0D1+ (glareshield, yellow) -- 50 (yellow) -- 60 (orange) -- 533-OD1+ (glareshield, brown) -- UVDark (purple).
Updated 4/20/2021