For more information: Search the Library Catalog on the Web
New Library Materials for April 2021
Equipment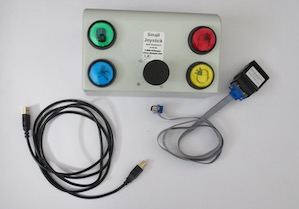 EQUIP
SW147
Small Joystick
Small joystick [device]. RJ Cooper & Associates, Inc., [201-?]
Description: This small joystick closely resembles that of a power wheelchair. The joystick actions and speeds are identical between version. No software is needed; it appears as a mouse to any devices. The drag function holds the click down for you. Tap once to set the beginning point/icon, move, then tap again to release it. Tapping another button will result in finishing your drag at that screen location, and execute the new function. Box has 4 large buttons: drag, right-click, double-click, left-click. To use with an iPad, you will need a lightening-to-USB card reader adapter. For Android, there is usually a small micro-USB port, and an OTG adapter will be needed for use with that device.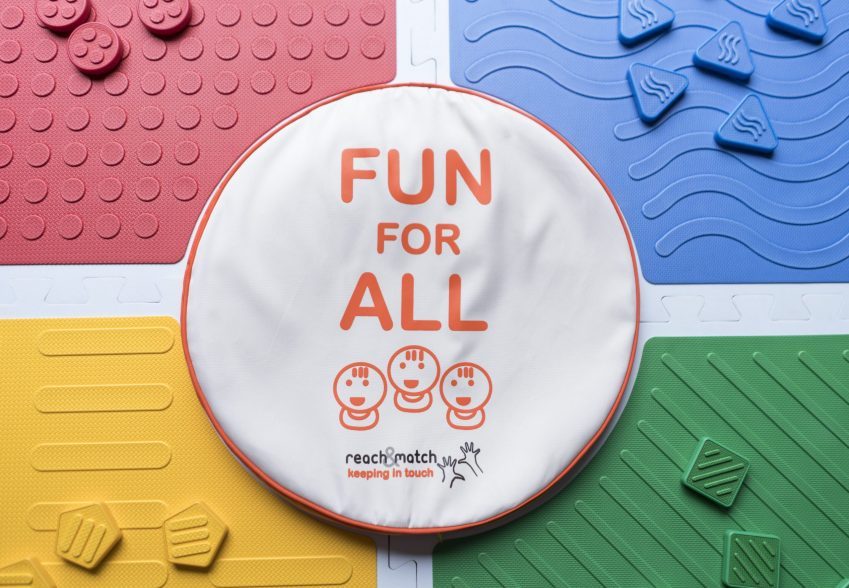 EQUIP
BR62
ReachMatch
Reach & Matchª Learning Kit [kit] : keeping in touch / project leader, Karen J. Poppe. American Printing House for the Blind, Ã2015.
Description: "... provides toddler training for manual dexterity and identifying tactile patterns. It provides pre-schoolers with braille and print learning, motor development, direction, and spacial awareness training. Originally created for children with BVI, a preliminary review revealed that children with autism also enjoy playing and learning with Reach & Match. ... includes four large puzzle piece mats, each a different color: red, blue, green, and yellow. One side of each mat features a texture with a tactile pattern that matches corresponding tiles. The other side of the mats has the same texture but with a recessed white path about the width of an adult finger. There are cut-out shapes that correspond to the same tiles. The tiles are stored in a round pillow with a zipper closure that is placed in the middle of the four large puzzle mats."--APH website.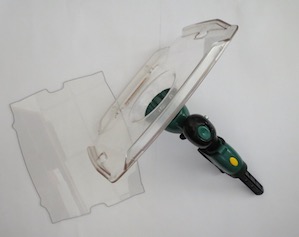 EQUIP
CO113
iPadMount
[IPad mount] [device]. Community Playthings ; Rifton Equipment, [20--?] Description: Platform for iPad, with clear overlay, on adjustable clamp for use with tubing.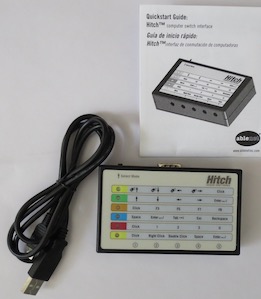 EQUIP
SW148
Hitch
Hitch™ : computer switch interface. AbleNet Inc., 2013.
Description: This can be used to connect up to 5 switches (standard plug) or one joystick (9-pin D plug). Works with Macintosh or Windows.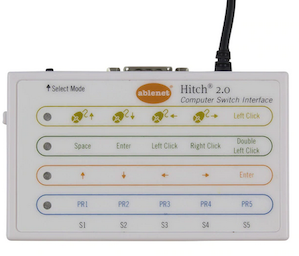 EQUIP
SW149
Hitch2
Hitch™ 2 : computer switch interface. AbleNet Inc., [20-?]
Description: "... is a plug-and-play USB computer switch interface with inputs for up to five switches or one joystick with a 9-pin D plug. When used with switch accessible software, users are able to control their computer, actively learn, and have fun. For macOS Sierra, El Capitan, Yosemite, or Mavericks users, turn on Switch Control for full computer access with one or multiple switches. In addition, Hitch 2 includes a mouse control mode that enables a user to control the on-screen mouse cursor with a joystick or multiple switches. ... Simplified user interface that includes core keystrokes commonly used by software for switch access ; ability to program one to four keystrokes of your choice ; integrated USB connection ; improved 9-pin D connection for joysticks. Compatible with Windows, macOS, Chrome, and Android devices with a USB connection. Requires switch accessible software."--publisher's website. Works with Macintosh or Windows.
Books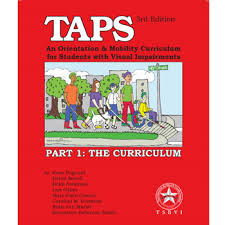 362.4
Pogrund
3rd edition
Teaching age-appropriate purposeful skills : an orientation & mobility curriculum for students with visual impairments / by Rona Pogrund [and others]. Third edition. Texas School for the Blind and Visually Impaired, c2012.
Description: For orientation and mobility specialists who serve students ages 3 to 21 who may also have other impairments. This curriculum includes goals, objectives, and teaching strategies as well as functional mobility tasks, for the following environments: home/living, campus, residential, commercial and public transportation, as well as an ambulatory devices section. The four-part set also includes an accompanying O&M evaluation, extensive appendices containing a wide range of O&M related topics, and a supplement that details street crossing strategies. Contents: pt. 1. The curriculum -- pt. 2. Comprehensive initial and ongoing evaluation -- pt. 3. Appendices -- pt. 4. Supplement: street crossings for travelers who are visually impaired / Wendy Scheffers, Linda Myers. Includes one flash drive with documents from all 4 volumes.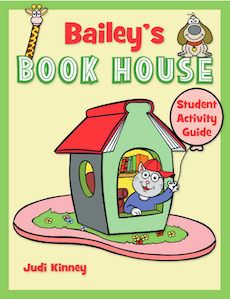 MD Reserve
372.4
Kinney
Bailey's book house : student activity guide / Judi Kinney. Attainment Company, Inc., ; Boston, Massachusetts : Houghton Mifflin Learning Technology, c2008.
Description: "... presents the alphabet, prepositions and stories with engaging characters and many opportunities for language learning. Gives students practice on difficult-to-learn concepts--like prepositions, letter sounds, writing letters, common adjectives, plus three-letter and compound words."--publisher's web site. Ages 2 to 6.

MD Reserve
510
Kinney
Millie's math house : student activity guide / Judi Kinney. Attainment Company, Inc. ; Boston, Massachusetts : Houghton Mifflin Learning Technology, c2008.
Description: " ... features interactive activities covering arithmetic, patterns and problem solving. Gives students practice on patterns, numerals, counting, graphing, plus simple addition/subtraction. "--publisher's website. Ages 2 to 6.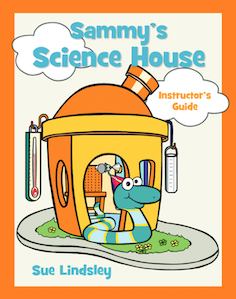 MD Reserve
507
Lindsley
Sammy's science house : instructor's guide / Sue Lindsley. Attainment Company Inc. : Boston, Massachusetts : Houghton Mifflin Learning Technology, c2008.
Description: "... helps young scientists build their understanding of biology, weather and observation skills."--publisher's website. Contents: Weather machine -- Recycle it! -- Workshop -- Sorting station -- Make a movie -- Acorn pond -- Create-a-critter. Ages 3-6.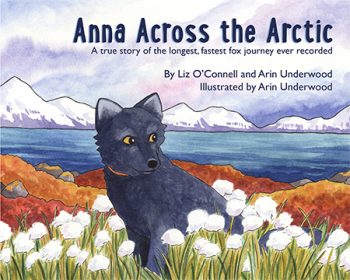 JUV
OConnell
Anna across the Arctic : a true story of the longest, fastest fox journey ever recorded / by Liz O'Connell and Arin Underwood ; illustrated by Arin Underwood. WonderVisions, 2020.
Description: Anna Across the Arctic is a true story of Anna, a four-pound blue morph fox, outfitted with a tracking satellite collar. Scientists follow her astonishingly fast journey across the top of the world. She traveled 2,176 miles in 76 days.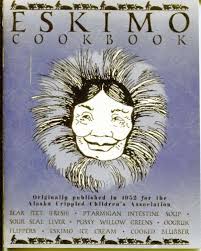 ER
641.5
Eskimo
Eskimo cookbook. On the Wall Productions, [200-?]
Description: Includes such local specialties as Soured Seal Liver; Buegwakuk; Willow Meats; Dried Salmon Eggs and Berries; Fried Shee Fish.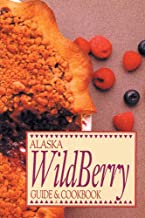 641.647
Alaska
Alaska wild berry guide and cookbook / by the editors of Alaska magazine ; [illustrations by Virginia Howie]. Alaska Northwest Pub. Co., c1982.
Description: This cookbook contains the best of cooking & berry hunting. Identify Alaska's multitude of berries through color photos, detailed drawings, and descriptive text; then use the helpful recipes to created delicious results.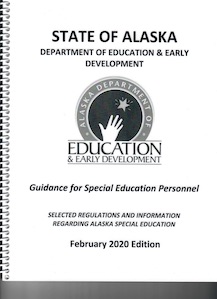 REF
372.2
Guidance
Guidance for special education personnel : selected regulations and information regarding Alaska special education. State of Alaska, Department of Education and Early Development, 2020.
Description: A guide for special education directors working in Alaska; its purpose is to clarify requirements for the operation of district special education programs. Includes regulatory information. Braille Books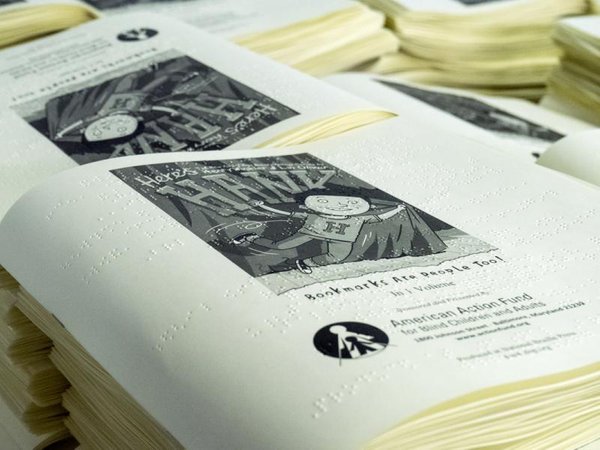 BRAILLE
Gutman
Mrs Lane is a pain! [braille] / Dan Gutman. Produced at National Braille Press, [2020?].
Description: "It's time for the annual Ella Mentry School talent show, and this year Principal Klutz has hired a wacky professional, Mrs. Lane, to help the kids with their talents"-- Provided by publisher.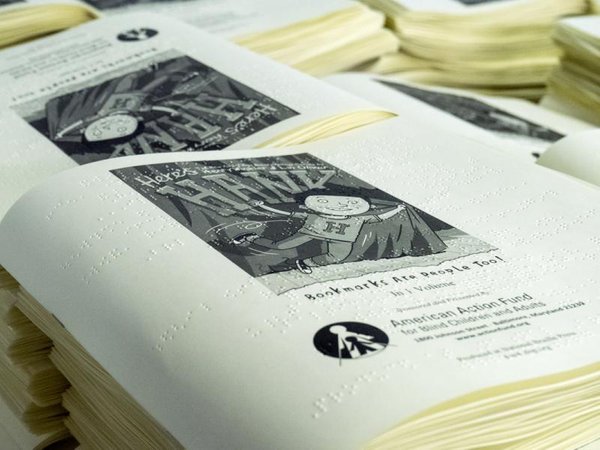 BRAILLE
Gutman
Miss Klute is a hoot! [braille] / Dan Gutman. Produced at National Braille Press, [2020?].
Description: "Story time goes to the dogs when Ella Mentry School gets a therapy dog to help kids with their reading skills"-- Provided by publisher.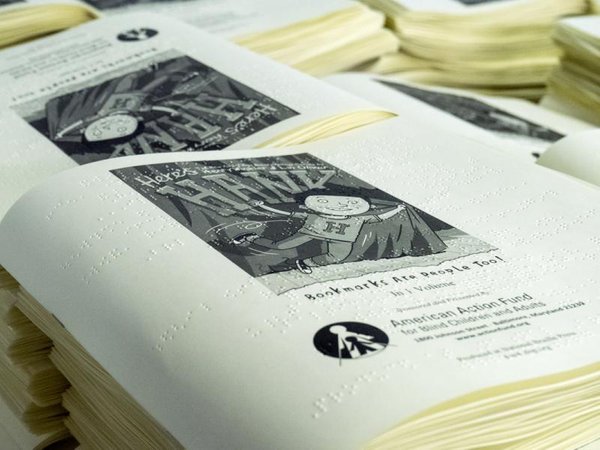 BRAILLE
Gutman
Mr Jack is a maniac! [braille] / Dan Gutman. Produced at National Braille Press, [2020?].
Description: "A. J. and the Ella Mentry School gang learn some unusual self-defense moves from a wacky teacher who thinks he's an action hero"-- Provided by publisher.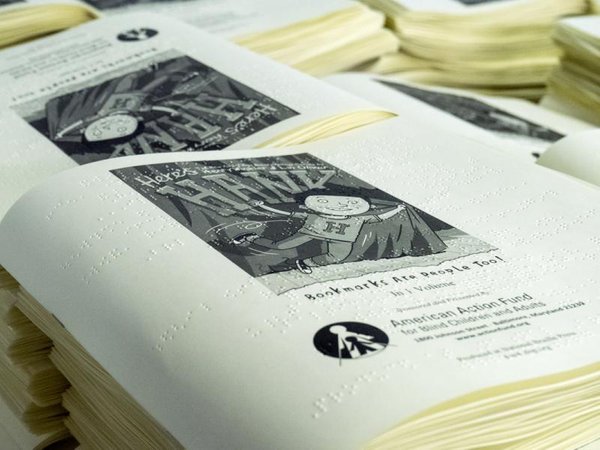 BRAILLE
Draper
Little Sister is not my name! [braille] / Sharon M. Draper. Produced in braille by Clovernook Center for the Blind and Visually Impaired, [2020].
Description: Fashion-savy Sassy does not like being the smallest student in her fourth-grade class, until a family emergency calls for a pint-sized hero. Two volumes.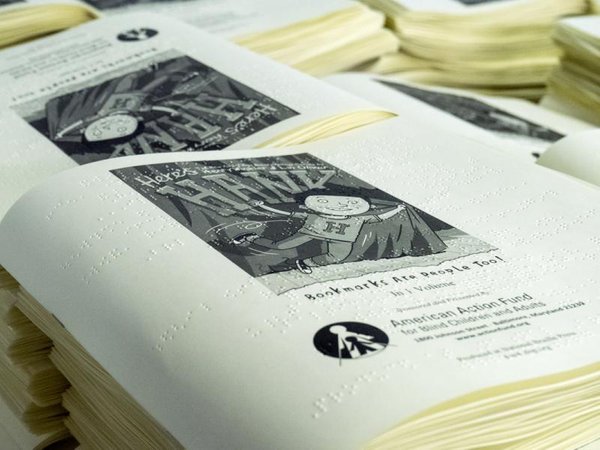 BRAILLE
Draper
Sassy : the birthday storm [braille] / Sharon M. Draper. American Action Fund for Blind Children and Adults, [2020?]
Description: While in Florida to celebrate her Grammy's birthday, nine-and-a-half-year-old Sassy worries that an approaching hurricane will ruin not only the party, but a nest of sea turtle eggs, as well. Includes facts about hurricanes and sea turtles. Two volumes.
Assessments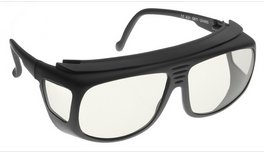 ASMT
612.84
NoIR
Frames
[Glasses frames evaluation kit]. NoIR Medical Technologies, 2021.
Description: Glasses frames for evaluation. There are no lenses in these frames, but NoIR glasses can be ordered by determining the appropriate size and shape of frame, and by determining the type of lenses needed. Types of frames: KM (pediatric size) -- KS (small pediatric wraparound) -- 30 (wraparound) -- 31 (small fitover) -- 34 (wraparound, medium/large) -- 35 (sport) -- 36 -- 38 (fitover, large) -- 39 (fitover, extra-large) -- 51 (universal fitover, medium) -- 52 (wraparound) -- 53 (fitover, medium) -- 56 (wraparound).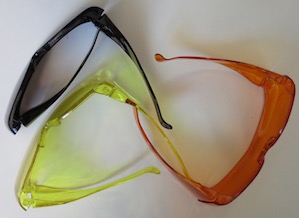 ASMT
612.84
NoIR
Glasses
[NoIR glasses evaluation kit]. NoIR Medical Technologies, 2021.
Description: Protective eyewear to reduce glare. Kit has a variety of lenses for evaluation. For use with the NoIR frame set, to determine what combination is best for an individual. Types of glasses: 7 (brown) -- 21 (grey) -- 33 (gray-green) -- 40 (brown) -- 465-0D1+ (glareshield, yellow) -- 50 (yellow) -- 60 (orange) -- 533-OD1+ (glareshield, brown) -- UVDark (purple). Updated 4/20/2021
New Library Materials for March 2021
Materials for Military Families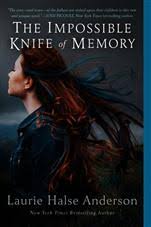 AI Reserve
Anderson
The impossible knife of memory / Laurie Halse Anderson. Speak, an imprint of Penguin Group (USA), 2015.
Description: Hayley Kincaid and her father move back to their hometown to try a "normal" life, but the horrors he saw in the war threaten to destroy their lives.

AI Reserve
JUV
McElroy
Love, Lizzie : letters to a military mom / Lisa Tucker McElroy ; illustrated by Diane Paterson. Whitman, c2005.
Description: Nine-year-old Lizzie writes to her mother, who is deployed overseas during wartime, and includes maps that show her mother what Lizzie has been thinking and doing. Includes nonfiction tips for helping children of military families.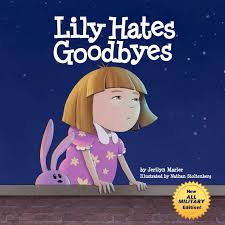 AI Reserve
JUV
Marler
Lily hates goodbyes / by Jerilyn Marler ; illustrated by Nathan Stoltenberg. Quincy Companion Books, c2012.
Description: Lily's Daddy is in the military. Join her as she learns to cope with her emotions and to be happy in her daily life while she looks forward to joyfully saying hello when Daddy gets home.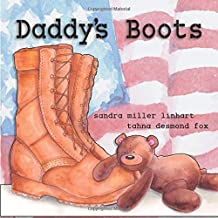 AI Reserve
JUV
MillerLinhart
Daddy's boots / Sandra Miller Linhart ; Tahna Desmond Fox. 2nd ed. Lionheart Group Publishing, 2017.
Description: "It's Boot's task to take Daddy where he's needed, but it's Daddy's job to explain why. Boots say Daddy is getting ready to deploy, but Bean needs to know why Daddy is leaving, what he does while he's away, and why Bean can't go with him. Daddy is a soldier and his boots are preparing to take him away again. If Bean can hide Daddy's boots will Daddy be able to stay? Daddy explains to Bean the many things Daddy's called to do, why his boots sometimes have to take him far away and how his work is really not so much different than other daddies' jobs. Being deployed is a fact of life for soldiers of all military branches. Humanitarian efforts, operations other than war (OOW), peaceful or wartime missions - a soldier's duty is to be there. Sometimes it means leaving little ones behind wondering why. Daddy's Boots is a touching description of a few quiet moments between Daddy and his young child, Bean, as Daddy prepares to deploy for his job with the military." -- Amazon.com.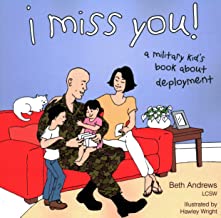 AI Reserve
JUV
Andrews
I miss you! : a military kid's book about deployment / Beth Andrews ; illustrated by Hawley Wright. Prometheus Books, 2007.
Description: Based on many years of experience as a social worker, who has assisted military families experiencing stress, this guide is an excellent tool for allowing children and their loved ones to deal with the many emotions caused by deployment. Illustrations.

AI Reserve
JUV
Hardin
Hero dad / by Melinda Hardin ; illustrated by Bryan Langdo. Marshall Cavendish, 2010.
Description: A young boy demonstrates that while Dad differs from a traditional superhero, as an American soldier he is a superhero of a different kind.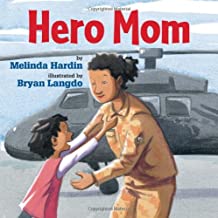 AI Reserve
JUV
Hardin
Hero mom / by Melinda Hardin ; illustrated by Bryan Langdo. 1st ed. Amazon Children's Publishing, 2013.
Description: The moms in this book are superheroes. They may not leap over tall buildings, and they may not have super-human speed. But these moms construct buildings, fly planes, and make tanks roll. They do all kinds of things to help create a safer world. These superheroes are moms. Military moms. Hero moms.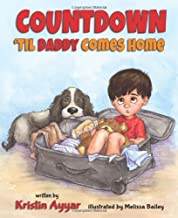 AI Reserve
JUV
Ayyar
Countdown 'til daddy comes home / written by Kristin Ayyar ; illustrated by Melissa Bailey. Mascot Books, [2013]
Description: As a young boy waits for his father to come home from a trip, his family creates rituals to stay connected and to make the separation easier.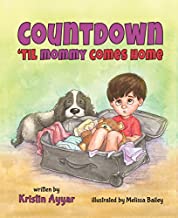 AI Reserve
JUV
Ayyar
Countdown 'til mommy comes home / written by Kristin Ayyar ; illustrated by Melissa Bailey. Mascot Books, [2013]
Description: This is the story of a young boy waiting for his mommy to come home from a trip. To make their separation easier, his family creates rituals to stay connected and make the countdown fly by. Inspired by her experiences, Kristin Ayyar share how her family copes with the separations that are part of everyday life. -- From cover.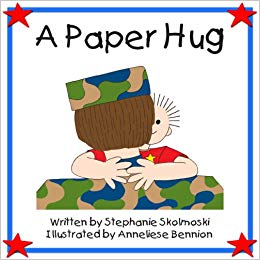 AI Reserve
JUV
Skolmoski
A paper hug / written by Stephanie Skolmoski ; illustrated by Anneliese Bennion. S. Skolmoski, c2006.
Description: A little boy thinks of a special gift to give his dad who being deployed to serve his country.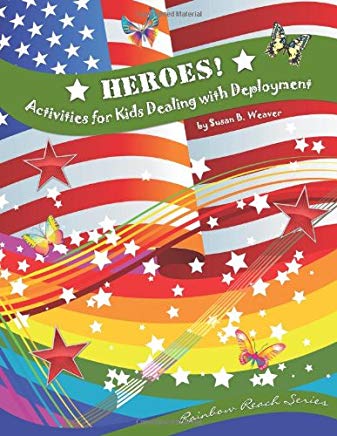 AI Reserve
362.829
Weaver
Heroes! : activities for kids dealing with deployment / by Susan B. Weaver. Rainbow Reach, [2011]
Description: A book to help children cope with the separation of having a parent or loved one deployed. Includes drawing and writing activities that enable a child's feelings to be expressed.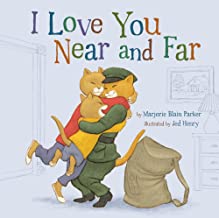 AI Reserve
JUV
Parker
I love you near and far / by Marjorie Blain Parker ; illustrated by Jed Henry. Sterling Children's Books, [2015]
Description: Rhyming text relates how a cat child deals with missing Dad and Grandma, who both live far away.
AI Reserve
JUV
Ehrmantraut
Night catch / Brenda Ehrmantraut ; illustrated by Vicki Wehrman. Elva Resa, [2014]
Description: "When a soldier's work takes him halfway around the world, he enlists the help of the North Star for a nightly game of catch with his son"-- Provided by publisher. Includes facts about the North Star.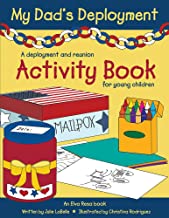 AI Reserve
JUV
355.129
LaBelle
My Dad's deployment : a deployment and reunion activity book for young children / written by Julie LaBelle ; illustrated by Christina Rodriguez. Elva Resa, 2009.
Description: "The activities in this fun 112-page activity book reinforce concepts young children are already learning and give them a safe way to ask questions, talk about their feelings, and feel connected to a deployed parent. Four sections (Getting Ready for Deployment, Deployment, Getting Ready for Reunion, and Reunion) provide appropriate activities for each stage of deployment, from packing and saying goodbye to welcoming Dad home. Includes mazes, dot-to- dots, counting, matching, coloring, crafts, telling time and other activities familiar to preschool and elementary children. A fun book for children and an excellent resource for parents, teachers, counselors, and other caregivers to help young children feel a part of the deployment process and prepare them for what's coming next. This book is specific to a dad deploying."

AI Reserve
JUV
355.00973
Scillian
H is for honor : a military family alphabet / written by Devin Scillian ; illustrated by Victor Juhasz. Sleeping Bear Press, c2006.
Description: "Using the alphabet format, this picture book describes the many situations and experiences that military families, especially their children encounter. For example history, rank, and quarters are explained"--Provided by publisher.

AI Reserve
Doller
Something like normal / Trish Doller. Bloomsbury, 2012.
Description: When Travis returns home from Afghanistan, his parents are splitting up, his brother has stolen his girlfriend and car, and he has nightmares of his best friend getting killed; but when he runs into Harper, a girl who has despised him since middle school, life actually starts looking up.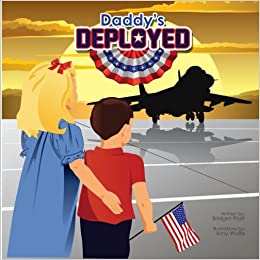 AI Reserve
JUV
Platt
Daddy's deployed / written by Bridget Platt ; illustrated by Amy Wolfe. Lone Survivor Foundation, 2014.
Description: Daddy's Deployed aims to truly connect the child to the deployed parent, no matter how many thousands of miles may separate them. We are also thrilled to announce that we have partnered with the Lone Survivor Foundation and will be donating a portion of our monthly profits to this amazing organization. The Lone Survivor Foundation is here to help America's Wounded Warriors and their families adjust to the effects of their experiences and help them transition into what may be looked at as their 'new normal' – providing an understanding and acceptance of who they are as a person, a family, and a community. Copy 1, girl version. Copy 2, boy version.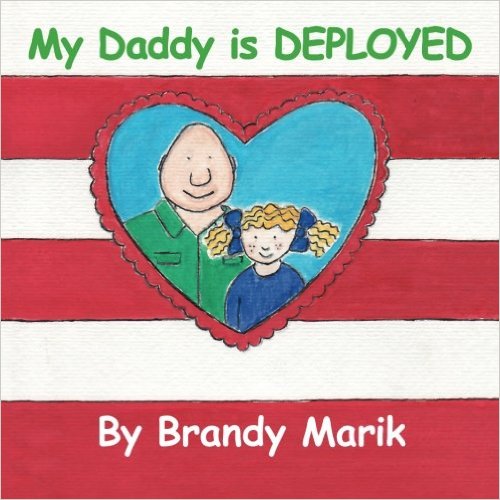 AI Reserve
JUV
Marik
My daddy is deployed / by Brandy Marik. B. Marik, 2013.
Description: In this lighthearted children's book, a little girl named Anna talks to her mom about her daddy being deployed. Deployment is a new experience for this little girl, as it is with many more children every year, and she doesn't like it very much at all. Anna and her mom explore her feelings about deployment and all of the ways that the little girl can think of to get her daddy home...fast. Anna's mom encourages her creativity through make-believe and imaginative play. In the end, Anna's mom tells her that they need to be strong and daddy will be home before she knows it. Anna dreams about the day her daddy comes home and how perfect it will be! Like other board books intended for children ages 0 - 3 this book is illustrated with large colorful pictures depicting Anna's ideas, while short sentences tell about the picture for developing young readers. The story is 190 words in length for developing attention spans. The artwork is intended to be another part of the learning experience for young readers, teaching children the names of different types of different objects, colors and places in the world around them. The "feeling" words in this book are intended to help young children learn more about some of the feelings they may experience when a parent is deployed, or on a trip away from home.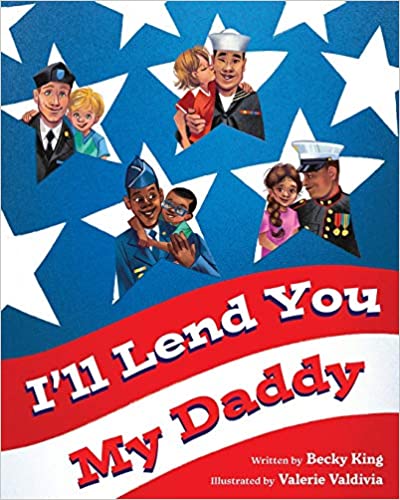 AI Reserve
JUV
King
I'll lend you my daddy / written by Becky King ; illustrated by Valerie Valdivia. Starts With Us, an imprint of Pivotal Publishing, [2020]
Description: "Young boys and girls find ways to manage their feelings about deployment (from goodbyes, to the first night, to missed birthdays) as they eagerly await their fathers' return. Through the support of family and friends, care packages, and calls, these children grow strong with the knowledge of what it means to serve and generate pride from within that makes glorious reunions all the more sweet by book's end"--Back cover.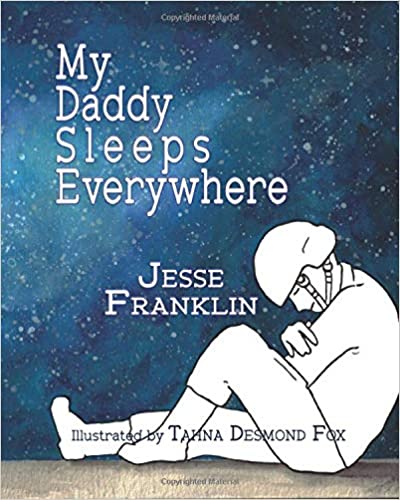 AI Reserve
JUV
Franklin
My daddy sleeps everywhere / Jesse Franklin ; [illustrated by] Tahna Desmond Fox. Lionheart Group Publishing , [2017]
Description: "As military families tuck in for the night, their thoughts often turn to daddies who can't always be home. This children's military deployment book shows some of the many places daddy sleeps while he is away. In this wonderful story, daddy travels to every clime and place including the mountains, the prairie, the jungle, and everywhere in between. Though daddy's particular location and sleeping arrangements are constantly changing, one thing never does: no matter how far daddy is from home, home is never far from his mind."-- Back cover.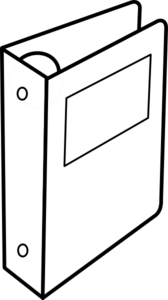 AI Reserve
332.024
Your
Military
Your money, your goals: focus on military families : a companion guide to educate and empower military communities to make financial decisions. Consumer Financial Protection Bureau, 2021.
Description: "Military life comes with unique financial situations. This guide provides insight and guidance to persons and organizations that serve military communities, including active-duty, reserve and National Guard servicemembers, veterans, and their families. The guide includes tools specially designed to address common financial challenges that military consumers face, such as: Whether to buy or rent a house while serving in the military ; How to leverage special savings opportunities exclusive to military families ; How the military relief societies can help when you're in need ; How to financially plan for a Permanent ; Change of Station ; How to spot military affinity marketing and scams ; The guide was developed with the support of people and organizations that serve the military and veteran communities."--publisher's website.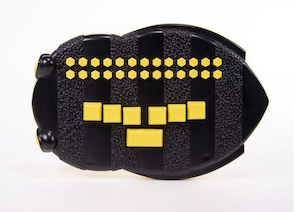 EQUIP
BR61
BrailleBuzz
Braille Buzz. American Printing House for the Blind, 2018.
Description: "BrailleBuzz is an instructional tool for young braille learners ages two to five. It encourages practice with braille characters and phonics, similar to a variety of audio-based toys that teach print writing. ... resembles a cartoon bumblebee, encouraging little ones with audio feedback. A friendly recorded human voice and fun sounds are paired with a Perkins-style braille keyboard, designed with little hands in mind. Three modes of play: Phonics Mode (fun sound and letter associations are made) ; Keyboard Mode (all key combinations are announced with dot numbers) ; Letters Mode (dot number announcement reinforces the relationship between reading letters and writing on the keyboard). Requires 2 AA batteries (not included)."--APH website.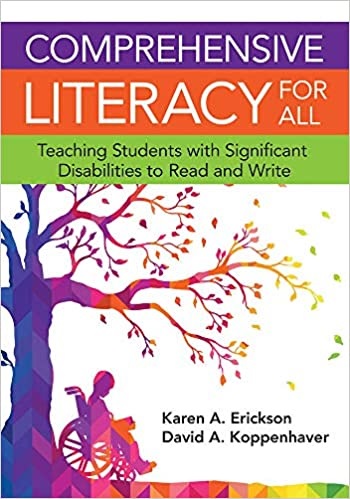 MD Reserve
371.9144
Erickson
Comprehensive literacy for all : teaching students with significant disabilities to read and write by Karen A. Erickson, Ph.D. and David A. Koppenhaver, Ph.D. Paul H. Brookes Publishing Co., [2020]
Description: "Grounded in the belief that all students can learn to read and write print, this book is a thorough yet practical guide for teaching students with significant disabilities. It explains how to provide comprehensive literacy instruction addressing these students' needs, whether they are emergent readers and writers or students acquiring conventional literacy skills. General and special educators, speech-language pathologists, and other professionals will find concise research synopses and theoretical frameworks, practical lesson formats, guidance on incorporating assessment and using assistive technology, and more"-- Provided by publisher. Updated March 23, 2021