New AARC Materials | New Materials for the ED Program | New DVDs | New Games
Other lists of new materials are here.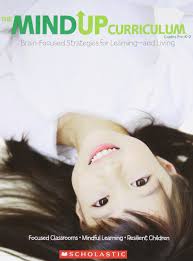 AI Reserve
370.11
MindUP
PreK-2
The MindUp curriculum : brain-focused strategies for learning-and living : grades Pre-K-2. Scholastic, c2011.
Description: Research-based curriculum that features 15 lessons using the latest information about the brain to dramatically improve behavior and learning for all students. Each lesson offers easy strategies for helping students focus their attention, improve their self-regulation, build resilience to stress, and to develop a positive mind-set in both school and life.


AI Reserve
370.11
MindUP
3-5
The MindUp curriculum Grades 3-5 : [brain-focused strategies for learning-and living]. Scholastic, c2011.
Description: Research-based curriculum that features 15 lessons using the latest information about the brain to dramatically improve behavior and learning for all students. Each lesson offers easy strategies for helping students focus their attention, improve their self-regulation, build resilience to stress, and to develop a positive mind-set in both school and life.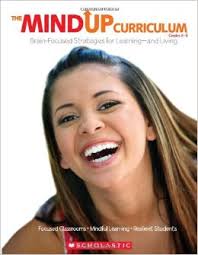 AI Reserve
370.11
MindUP
6-8
The MindUp curriculum : brain-focused strategies for learning-and living : Grades 6-8. Scholastic, c 2011.
Description: Research-based curriculum that features 15 lessons using the latest information about the brain to dramatically improve behavior and learning for all students. Each lesson offers easy strategies for helping students focus their attention, improve their self-regulation, build resilience to stress, and to develop a positive mind-set in both school and life.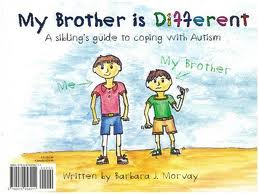 AI Reserve
618.9285882
Morvay
My brother is different : a parents' guide to help children cope with an autistic sibling ; My brother is different : a sibling's guide to coping with autism / written by Barbara J. Morvay. Bookmasters, 2010.
Description: This book is two-sided : Part I is for parents dealing with the realities of life with an autistic child, explaining the book's purpose and use. Part II, the first story, should be read to the "normal" child. It tells of parents dealing with an autistic child and the effect it has on their other child, providing straight talk about a difficult subject. Part III is written addressing the other child about what autism is and how it impacts the autistic child and the other members of his family, shared using the perspective of the child's parents from the story in Part II addressing the "normal" child, concluding with a series of positive statements intended to be repeated aloud by the child affirming both himself and his autistic brother and an upbeat ending to the story in Part II.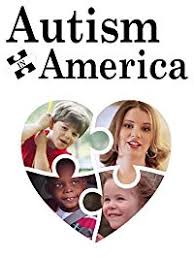 AI Reserve
AV
616.85882
Autism
Autism in America [videorecording (DVD)] / Skydive Films, Casting Life Films, Blue Conduit Films, Indiewood Pictures ; written and directed by Zac Adams ; produced by Zac Adams, Tim Vandesteeg. Green Planet Films, [2016?]
Description: Explores various aspects of autism. The parents of autistic children discuss their experiences. Visits the Brown Center for Autism, devoted to the care and treatment of autistic children. Discusses what happens when the individual with autism moves into adulthood, including entering the workforce.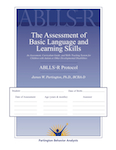 AI Reserve
ASMT
616.8982
ABBLS-R
V3.2
The Assessment of Basic Language and Learning Skills-revised (the ABLLS-R) / James W. Partington. Version 3.2. Behavior Analysts, 2010.
2 volumes: 1 protocol and 1 guide.
Description: v. 1 The ABLLS-R protocol : an assessment, curriculum guide, and skills tracking system for children with autism or other developmental disabilities -- v. 2 ABLLS-R guide : scoring instructions and IEP development guide.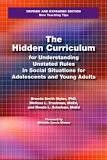 AI Reserve
302.14
Myles
Rev.Ed.
The hidden curriculum : for understanding unstated rules in social situations for adolescents and young adults / Brenda Smith Myles, PhD, Melissa L. Trautman, MsEd, and Ronda L. Schelvan, MsEd ; foreword by Michelle Garcia Winner. Revised and expanded ed. AAPC, [2013]
Description: Social learning is made simple in the revised and expanded edition of this popular book. The authors have narrowed their target to issues common amongst adolescents and young adults. While many of the features of the original book have been maintained, information on evidence-based practices about social learning has been added. Additionally, a series of instructional strategies are provided and they can be used to teach the hidden curriculum. Instructional aids include charts, forms, and templates designed to make the job of teaching and learning the hidden curriculum more effective.
Originally published as: The hidden curriculum : practical solutions for understanding unstated rules in social situations. Shawnee Mission, KS : Autism Asperger Pub. Co., c2004.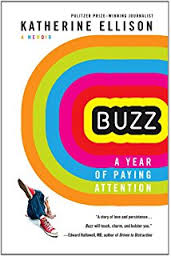 AI Reserve
616.8589
Ellison
Buzz : a year of paying attention / Katherine Ellison. Hyperion, 2012.
Description: The author recounts her journey to understand and reconnect with her twelve-year-old son after they were both diagnosed with attention-deficit hyperactivity disorder.

616.8
Armstrong
The power of Neurodiversity : discovering the extraordinary gifts of autism, ADHD, dyslexia, and other brain differences / Thomas Armstrong. Da Capo Lifelong, 2010.
Description: "ADHD. dyslexia. autism. the number of illness categories listed by the American Psychiatric Association has tripled in the last fifty years. With so many people affected, it is time to revisit our perceptions on this "culture of disabilities." ... Thomas Armstrong illuminates a new understanding of neuropsychological disorders. He argues that if they are a part of the natural diversity of the human brain, they cannot simply be defined as illnesses. Armstrong explores the evolutionary advantages, special skills, and other positive dimensions of these conditions."
Originally published in hardcover as: Neurodiversity.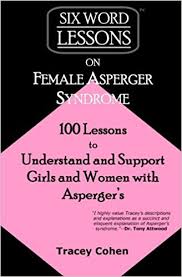 AI Reserve
616.858832
Cohen
Six word lessons on female asperger syndrome : 100 lessons to understand and support girls and women with asperger's / Tracey Cohen. Pacelli Publishing, c2015.
Description: "100 honest, pointed lessons written by a woman with Asperger syndrome. Under the radar well into her thirties, the author illustrates little-known behavioral differences indicative of male and female Asperger syndrome, early signs for detection, coping strategies, diagnosis and more. Created for individuals, families and professionals alike, readers will come away inspired and reassured having gained practical knowledge to understand and enable successful aspie living in our complex neurotypical dominated world."
Foreword/Terminology -- Detecting early signs of asperger syndrome -- Why are females missed in diagnosis? -- Seeking diagnosis as an adult woman -- Social skills, a complex learning process -- Navigating the social world aspie-style -- Sensory integration difficulties: over and under -- Strategies for coping with sensory challenges -- Change is hard and worth embracing -- Tips based on my personal experience.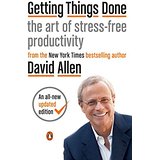 AI Reserve
646.7
Allen
Getting things done : the art of stress-free productivity / David Allen. Revised edition. Penguin Books, [2015]
Description: Allen's methods of stress-free performance at work and in life have a simple premise: our productivity is directly proportional to our ability to relax. Now he has tweaked his original text with important perspectives on the new workplace and additional material to help build the mental skills needed in an age of multitasking and overload.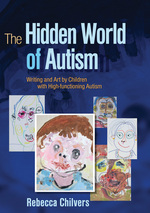 AI Reserve
618.9285882
Chilvers
The hidden world of autism : writing and art by children with high-functioning autism / Rebecca Chilvers ; foreword by Uttom Chowdhury. Jessica Kingsley, 2007.
Description: A celebration of the talents and insights of children on the autism spectrum, The Hidden World of Autism presents a collection of writings and drawings contributed by 20 autistic children. The children's work covers topics that are of primary importance in understanding some of the common experiences that children with autism, and their families, go through. These include life before diagnosis, friendships, relationships, feelings, bullying and the future. A key characteristic of having autism is the inability to express emotions; but too often that prevents children with autism from being listened to. This book gives them both a voice and a forum for creative expression and provides direct insight into what having autism means for the children themselves and how they feel about their experiences. This unique collection provides invaluable insights into the autistic experience for professionals, families and friends of children with autism, as well as the children themselves.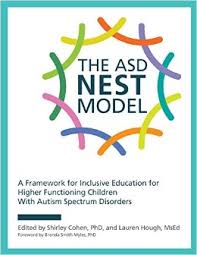 AI Reserve
371.94
ASDNest
The ASD nest model : a framework for inclusive education for higher functioning children with autism spectrum disorders / edited by Shirley Cohen and Lauren Hough ; foreword by Brenda Smith Myles. AAPC Publishing, c2013.
Description: Describes the inception, development and implementation of an inclusive autism spectrum disorders program along with evidence-based teaching techniques and strategies--Publisher.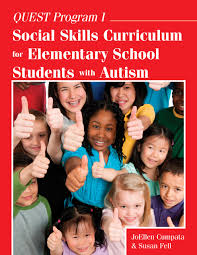 AI Reserve
371.9
Cumpata
1
QUEST program I : social skills curriculum for elementary school students with autism / JoEllen Cumpata, Susan Fell. Future Horizons Inc., [2015]
1 book + 1 CD-ROM
Description: "... developed to address the needs of elementary students with social skills and pragmatic language weaknesses. Because these children benefit from regular instruction and practice, the program uses an intensive proactive approach to teach social skills by combining written instruction with games, experiential stories, and role play, which results in discussion, friendly feedback from peers, and realworld experience. Even when provided with an inclusive education in a general education setting, these students do not typically interpret social cues, nuances and rules of interaction in the same way as their peers, which is the reason the program maximizes generalization of skills both in and outside the classroom. The goals of the program are to help students gain a better understanding of human behavior and interaction and to provide opportunities to become familiar and comfortable with the social skills and pragmatic language necessary to be successful at school and in the community."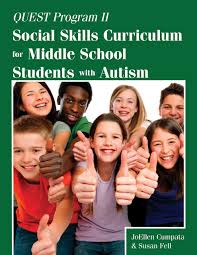 AI Reserve
371.9
Cumpata
2
QUEST Program II : social skills curriculum for middle school students with autism / JoEllen Cumpata, Susan Fell. Future Horizons Inc., [2015]
1 book + 1 CD-ROM
Description: "With inclusive education becoming the norm in schools nationwide, teachers often struggle to address students non-academic needs, but teachers need ready-to-use lessons that won't interfere with their curriculum. Quest Program II is a social skills program created to help middle school students with autism who struggle with social skills and pragmatic language. Developed by a school social worker and speech language pathologist, the program uses an intensive, proactive approach to teaching social skills, combining written instruction with games, activities, and student interaction. Six helpful units: School Survival Basics, Understanding and Managing Emotions, Communication Skills, Making Friends and Interacting with Peers, Personal Safety, Vocational Readiness can be implemented either chronologically or on their own. Evidence-based research supports the methods used and students have a great time learning-by-doing, through role-play and real-world experience. Parents are kept in the loop with email updates and evaluations. Everyone wins with this program! Best of all, the book includes a CD of printable worksheets, letters, forms, and more!"


AI Reserve
372.19
Griss
Minds in motion : a kinesthetic approach to teaching elementary curriculum / Susan Griss ; [editor, Victoria Merecki]. Heinemann, c1998.
Description: "Kids love to move. They use their bodies to play, communicate, and express emotions. ... Susan Griss shows teachers how they can channel this kinesthetic language into constructive learning experiences, demonstrating what a natural route physicality can be to content area instruction. ... introduces elementary teachers to the process of identifying, creating, and implementing lessons that encourage students to learn by using their bodies as well as their minds. It covers a range of subjects that includes science, math, language arts, history, conflict resolution, and more. Through the use of specific examples, Griss illustrates the benefits of physicalizing academic concepts, including how movement: makes learning tangible, accessible, and memorable ; cultivates critical thinking and the use of higher-level thinking skills ; demands both individual decision making and group interaction ; encourages students to make use of their own experiences and observations as a foundation for knowledge stimulates creative and dynamic energy in the classroom. An ideal resource for both preservice and inservice teachers, Minds in Motion offers practical advice and support for teachers who have no experience with movement and inspiration for those who already use movement in the classroom, but are looking for new and imaginative ways to transform lessons into creative kinesthetic experiences."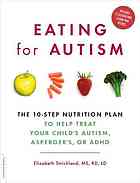 AI Reserve
618.928588
Strickland
Eating for autism : the 10-step nutrition plan to help treat your child's autism, Asperger's, or ADHD / Elizabeth Strickland with Suzanne McCloskey ; recipes by Roben Ryberg. Da Capo Life Long, 2009.
Description: " ... presents a realistic 10-step plan to change your child's diet, starting with essential foods and supplements and moving to more advanced therapies like the Gluten-Free Casein-Free diet. Parents who have followed Strickland's revolutionary plan have reported great improvements in their child's condition, from his mood, sleeping patterns, learning abilities, and behavior to his response to other treatment approaches. Complete with 75 balanced, kid-friendly recipes, and advice on overcoming sensory and feeding skill problems, Eating for Autism is an essential resource to help a child reach his full potential."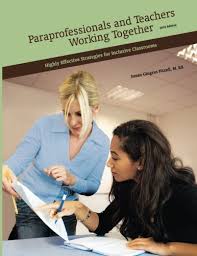 AI Reserve
371.9046
Fritzell
Paraprofessionals and teachers working together : highly effective strategies for inclusive classrooms / Susan Gingras Fitzell. 2nd ed. Cogent Catalyst Publications, c2010.
Description: "... a playbook for successful behavioral management and collaborative support of a child's educational advancement. Teachers and paraprofessionals are given communication strategies to consider when working together. With the help of the handbook, educators can avoid any confusion or contradictions of teaching methods. Managing behavior and providing academic support to students is also outlined. The book is packed with supplemental material for reuse, including a plethora of strategic checklists and chart templates for recording student data. The second edition provides more! Instructions on effective strategies are supplied with forms and charts to prepare educators. Personal checklists included in the book outline the steps necessary to achieve positive changes in behavior and information retention in students. Other forms and charts organize data to assist in making informed decisions about what techniques will have the best success. Paraprofessionals and teachers are encouraged to take full advantage of having the organizational tools already created for them."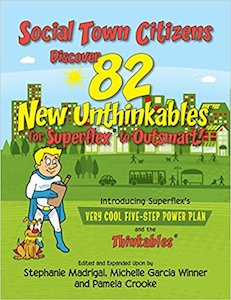 AI Reserve
371.94
Madrigal
Social Town citizens discover 82 new unthinkables for Superflex to outsmart! : introducing Superflex's very cool five-step power plan and the thinkables / [edited and expanded upon by Stephanie Madrigal, Michelle Garcia Winner, and Pamela Crooke]. Social Thinking Publishing, c2012.
1 book + 1 USB drive
Description: Provides educators and parents with fun and motivating ways to teach elementary school students with Asperger Syndrome and high-functioning autism how to build social skills. Superflex combines a book, comic book and CD to create a curriculum that develops in the students' brains a superhero who overcomes the social thinking challenges that arise in different social contexts.

AI Reserve
CL9
MarkMyTime
Mark my time : the digital bookmark. Mark-My-Time Llc, 2013.
Description: Choose to set a countdown timer with alarm that alerts readers when they have completed their required reading time or use the cumulative timer, which stores up to 100 hours of reading time over multiple sessions until the reader chooses to delete it. A 60-second countdown/count up feature displays seconds at the one-minute mark to aid in fluency checks.
New Materials for the ED Program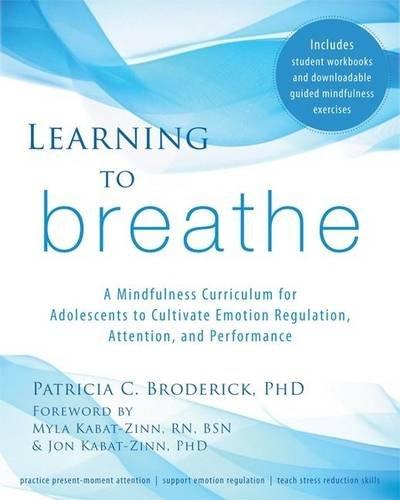 370.1528
Broderick
Learning to breathe : a mindfulness curriculum for adolescents to cultivate emotion regulation, attention, and performance / Patricia C. Broderick, PhD. New Harbinger Publications, [2013]
Description: "Disruptive behavior in the classroom, poor academic performance, out-of-control emotions: if you work with adolescents, you are well-aware of the challenges this age group presents. What if there was a way to calm these students down and arm them with the mindfulness skills needed to really excel in school and life? Written by mindfulness expert and licensed clinical psychologist Patricia C. Broderick, Learning to Breathe is a secular program that tailors the teaching of mindfulness to the developmental needs of adolescents to help them understand their thoughts and feelings and manage distressing emotions. Students will be empowered by learning important mindfulness meditation skills that help them improve emotion regulation, reduce stress, improve overall performance, and, perhaps most importantly, develop their attention. The book also includes a website link with student handouts and homework assignments, making it an ideal classroom tool. The book integrates certain themes of mindfulness-based stress reduction (MBSR), developed by Jon Kabat-Zinn, into a program that is shorter, more accessible to students, and compatible with school curricula. Students will learn to pay attention in the moment, manage emotions as they are perceived, and gain greater control over their own feelings and actions. These mindfulness practices offer the opportunity to develop hardiness in the face of uncomfortable feelings that otherwise might provoke a response that could be harmful (e.g. acting out by taking drugs, displaying violent behavior or acting in by becoming more depressed). This easy-to-use manual is designed to be used by teachers, but can also be used by any mental health provider teaching adolescents emotion regulation, stress reduction and mindfulness skills. The author is a graduate of the MBSR advanced practicum at the Center for Mindfulness in Massachusetts, led by Jon Kabat-Zinn. She is also a clinical psychologist and a certified school psychologist and counselor for grades K-12. In the book, Broderick calls on her years of experience working with adolescents to outline the best strategies for dealing with disruption in the classroom and emotions that are out of hand. The book is structured around six themes built upon the acronym BREATHE, and each theme has a core message. The program allows for themes to be delivered in 6 longer or 18 shorter sessions, depending upon time and needs of students. The 6 core lessons are: Body, Reflection, Emotions, Attention, Tenderness, and Healthy Mind Habits. Learning to Breathe is the perfect tool for empowering students as they grapple with the psychological tasks of adolescence"-- Provided by publisher.
"The breakthrough book Learning to Breathe presents a research-based curriculum for teachers and clinicians who are seeking ways to help improve behavior and bolster academic performance in adolescents. Drawing on a combination of mindfulness-based therapies, the brief interventions outlined in the book have a strong theoretical basis in both education and psychology, and are proven effective when it comes to dealing with adolescent students who act out in the classroom"-- Provided by publisher.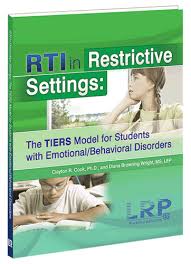 371.9043
Cook
RTI in restrictive settings : the TIERS model for students with emotional/behavioral disorders / Clayton R. Cook and Diana Browning Wright. LRP Publications, c 2009.
Description: "... guide to implementing the new Tiers of Intensive Educationally Responsive Services (TIERS) Model to help EBD students who don't respond to behavioral RTI and require even more intensive interventions outside the general education classroom. ... gives you real- world strategies and tools to design and deliver the TIERS Model, supported by the research and legal bases for placing EBD students in alternative settings. Going beyond the third tier of RTI, eight step-by-step chapters spell out how to: use the TIERS Model to restructure existing programs or start the initiative from scratch ; form a TIERS leadership team and establish team member roles ; implement the three intensified support levels so you can create the pyramid of supports in a TIERS classroom ; collect data and make valid, defensible decisions about placing students in a TIERS classroom ; monitor student progress and eventually return them to the general ed classroom. Complete with forms, tables and figures that help you understand, plan and implement the model every step of the way."--publisher's website.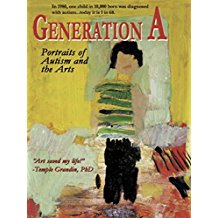 AI Reserve
AV
616.8588206
Generation
Generation A [videorecording (DVD)] : portraits of autism and the arts / Autism Movement Therapy & Goldstreet Pictures Production ; produced by Joanne Lara ; produced & edited by Barry Shils and Keith Robinson ; directed by Barry Shils. Autism Movement Therapy, [2014]
Description: Autism: Disability or Gift? This explores this question by looking at creative therapies and art programs designed to stimulate the brain and help young people on the autism spectrum reach their highest potential. Through eight compelling portraits, the movie celebrates the talents and creativity of youths with autism, and provides them with a platform to speak openly about their struggles, as well as their hopes and dreams.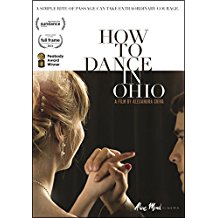 AI Reserve
AV
618.9285882
HowToDance
How to dance in Ohio [videorecording (DVD)] / Alive Mind Cinema from Kino Lorber ; Gidalya Pictures, Blumhouse Productions ; Gidalya Pictures presents ; a film by Alexandra Shiva ; directed and produced by Alexandra Shiva ; producer, Bari Pearlman. Alive Mind Cinema, [2016]
Description: A story of the universal human need to grow, connect and belong as uniquely dramatized by individuals facing the deepest struggle toward social survival.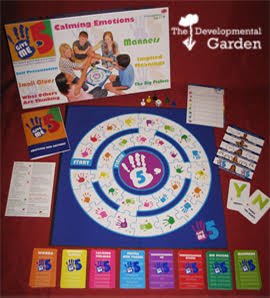 EQUIP
G135
GiveMe5
Give me 5 [game] : the board game that encourages social success and confidence in children. The Developmental Garden, [200?]
Description: The game was developed by developmental specialist with over 25 years of experience working with children. For children thru adults needing support with social understanding, The cards cover 8 comprehensive social skills categories, with 240 questions total. Emotional regulation model and role playing opportunities. The score cards are used to evaluate strengths and areas needing support.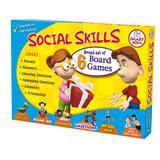 AI Reserve
G136
SocialSkil
Social skills board games. Smart Kids, c2007.
1 set of board games.
Description: This set of 6 board games model good social skills and behaviour. Each game supports the development of social and emotional skills and the consolidation of those already learnt. A comprehensive approach to promoting the social and emotional skills that underpin effective learning, positive behaviour, regular attendance, staff effectiveness.
Acting out (includes spinner) -- What would you do? -- Manners -- How others feel -- What makes a good friend? -- Mountains of emotions.